In their own words: Kokeshi dolls are a traditional wooden doll, originating in the north-eastern region of Japan, and are the main source of inspiration for Megumi Mizuno's book published with Quiltmania Editions. Alongside the well-known Daruma, another traditional Japanese figure representing a Buddhist monk, and a symbol of good luck and perseverance, Megumi has crafted an entire series of projects around these two iconic figures. A spectacular quilt plays the key role while a variety of smaller quilts and projects embellish an already magnificent centerpiece.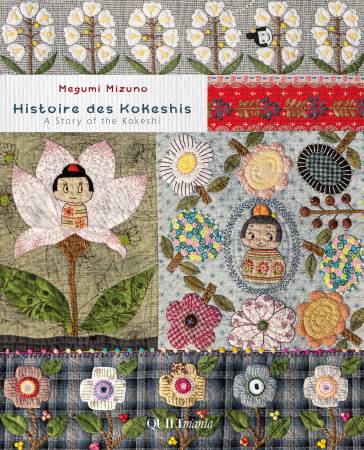 I immediately thought this was in a similar style as Yoko Saito – and there is a reason for that. Megumi Mizuno has been a student of Yoko Saito for over 20 years. She loves appliqué and the traditional Japanese universe that she interprets in her own, never-before-seen style. Megumi's love of handwork can be seen throughout her work, not only through her detailed appliqué work, but through her embroidery and quilting, all of which are notable for their refinement.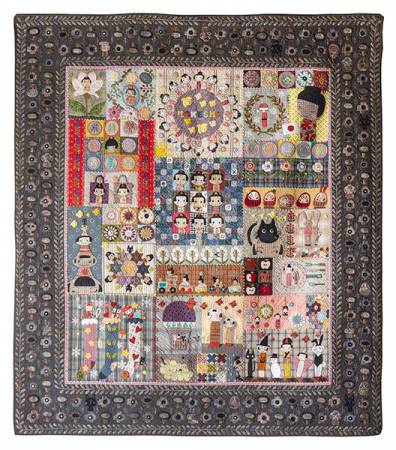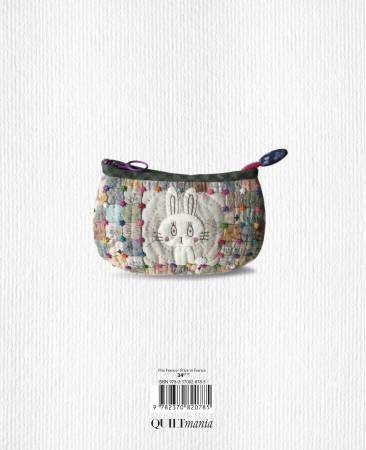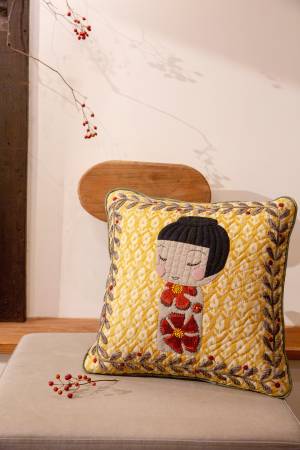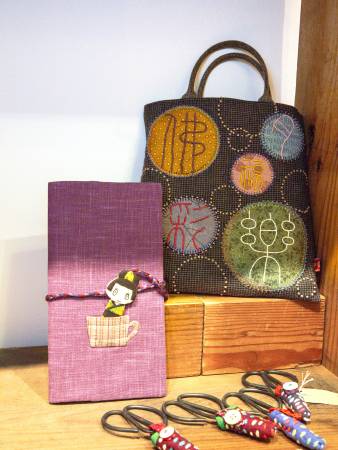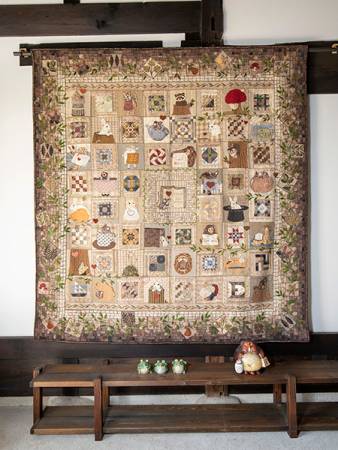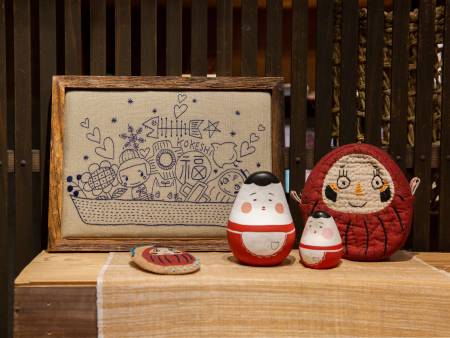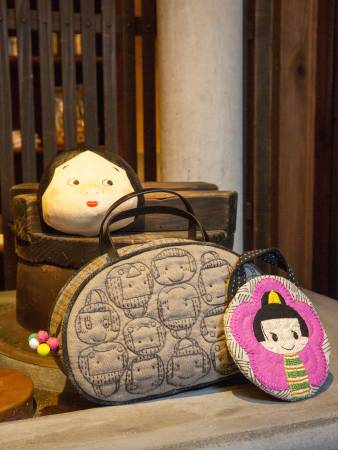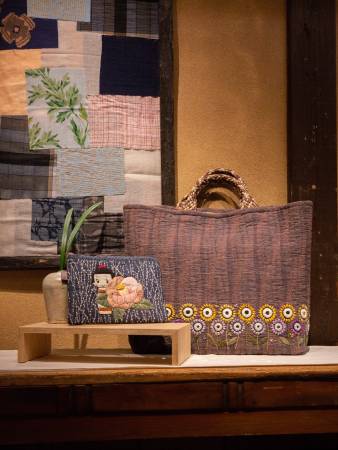 This book is simply stunning! The quality of the paper and photography are reminiscent of a coffee table book. But, please make some of the projects! They are all translated into English as well – and give measurements in inches as well as metric.
Her eye for detail will have you looking at every pattern in a whole different way! She takes individual elements of a pattern and showcases it as an embellishment on a smaller project so the possibilities are endless. Even the zipper pulls are exquisite!
All of you who follow Yoko Saito will love and want this book!