I love these adjustable elastic cords for face masks. The bead moves to ensure the perfect fit. They are approximately eight inches long and can stretch to 12 inches. And, for those with allergies, they are latex-free!
Each package includes 60 – enough for 30 masks.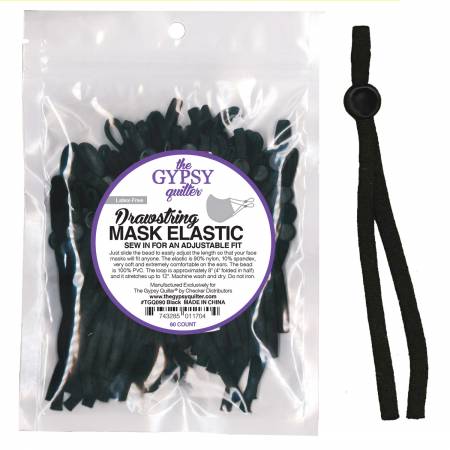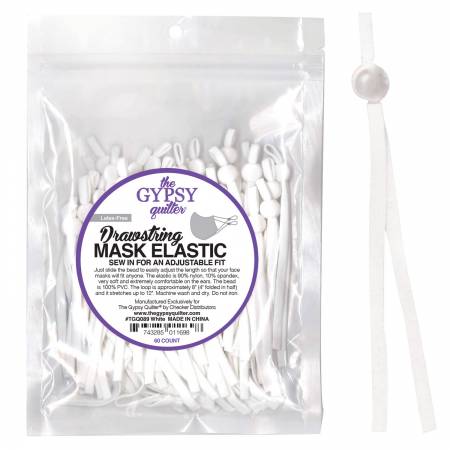 These Gypsy Quilter elastics come in a multitude of colors: navy. red, purple, gray, green, and royal. They are due to arrive next month so order now!