When a designer has four patterns in the top 100, I take notice! Such is the case with Anna Graham of Noodlehead. Here are four of her top selling patterns described in her own words:
You'll love this versatile basket for storing all sorts of goodies. It's great for diaper storage, filling with gifts or knitting projects, and anything else you can dream up! You'll want to make one for all of your friends! This is a structured basket with divided liner (sewn on both sides and bottom, no gaps for anything to slide through!), front pocket, and two handle variations.
Sew this sling style bag to carry your daily necessities or to take for travel. It's convenient sling design allows for easy access as well as being out of the way when you're not using it. It is compact yet roomy enough for the essentials. Choose from a front zippered pocket (View A) or a patch pocket (View B), both come in handy for quick access to smaller items. An adjustable strap makes it easy to wear. Perfect for biking or daily use!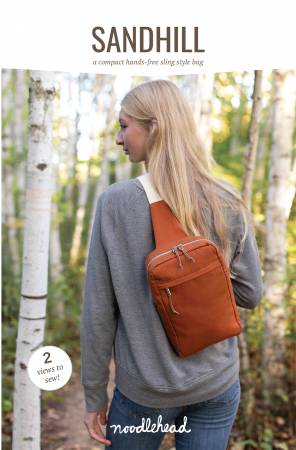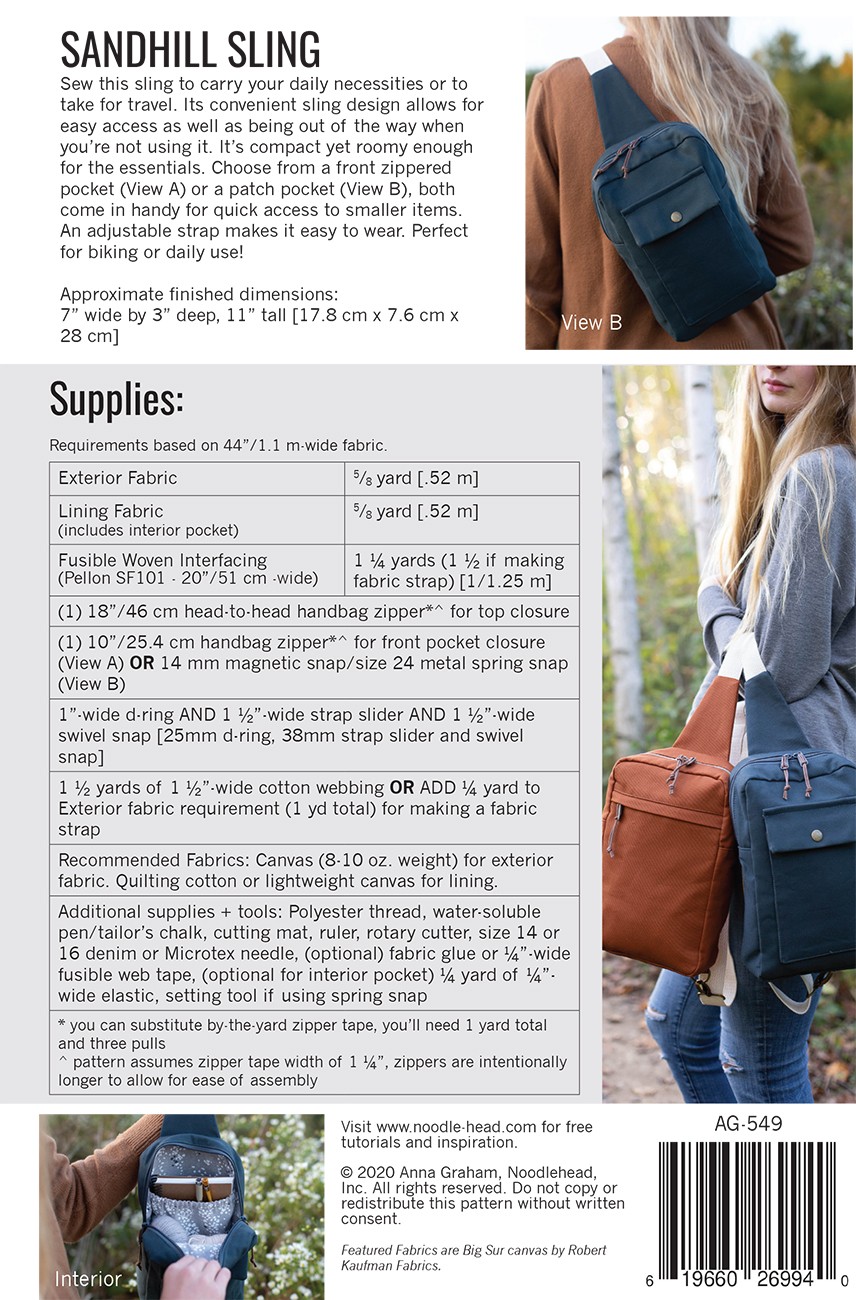 A mid-sized crossbody tote with front zippered pocket, back slip pocket, zip top closure and reinforced base. This will be your go-to bag for everyday use! The handy short handles make for easy grabbing and the crossbody keeps you hands free! This bag is great for traveling and is perfect for keeping organized. You'll love this tote! Special features: front zippered pocket, top zipper closure, back slip pocket, interior slip pocket, crossbody adjustable strap, short handles for easy grab and go, reinforced base!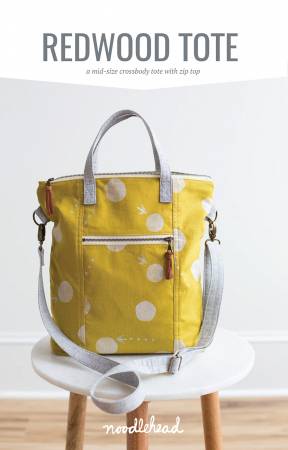 An easy to use tote and project bag! The tote size is perfect for a day trip or a work bag, and the project size is great for knitting or crochet projects, or as a lunch bag! Both sizes feature a fun drawstring closure and an interior slip pocket. A handy front pocket with an additional zippered pocket makes this bag super functional
Features: two sizes to sew! Project size is the smaller of the two, Tote size is the larger front slip & zip pockets (great for featuring a favorite fabric and oh so useful!) drawstring top closure to keep everything secure interior pocket simplified option for an even quicker sew! so many possibilities!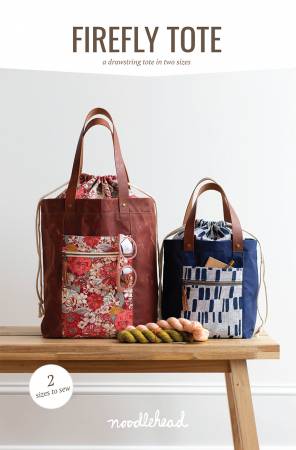 These patterns are in stock now. Her new Yarrow wristlet is due to arrive next month!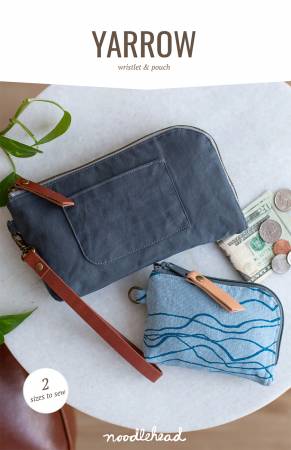 "You'll love this versatile pattern. It's a satisfying sew, has fun details, and makes a great gift! The Wristlet is perfect for running errands or using as a wallet in a larger bag (hint – it works perfect in my Sandhill Sling!). The Pouch is great for a smaller wallet or to keep small items organized – plus it's sooo cute! The Wristlet has an interior zippered pocket and card slots, and the Pouch has a pocket and one card slot to keep everything tidy and easy to find. Why not try them all???