While it looks like these blocks are set on point, it is an illusion. Susan Nelson makes this oh sew simple! Then, it is all about color placement to create the secondary pattern. What a fun way to use her Creative Grids® Folded Corner Clipper XL. The pattern includes fabric requirements and cutting instructions for two sizes.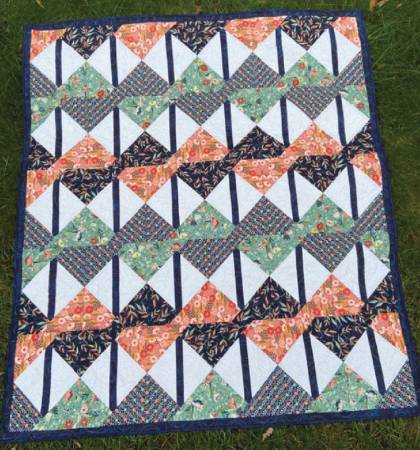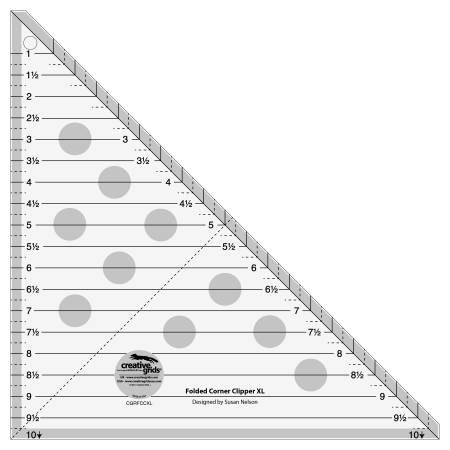 5 Stack by Leigh Headington is a charming beginner quilt. Sewing strips together and then sub-cutting makes this quilt fun and easy project. These units are then alternated with large rectangles, the perfect place to show off your favorite fabrics.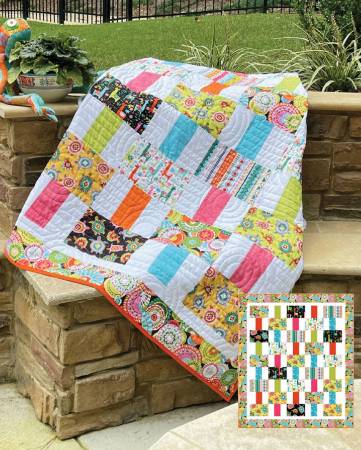 Create the center star points with the Creative Grids® Ultimate Flying Geese Tool or insert your favorite four-inch block. Then add two rounds of logs with the Log Cabin Trim Tool. The corner triangles are trimmed evenly thanks to the diagonal line that is printed on the Folded Corner Clipped XL. Each round is trimmed after the oversized triangles are added so they are perfect every time!
Don't you love the secondary block design that is created when corner posts are added to the sashings? What a great way to learn new techniques with your favorite rulers.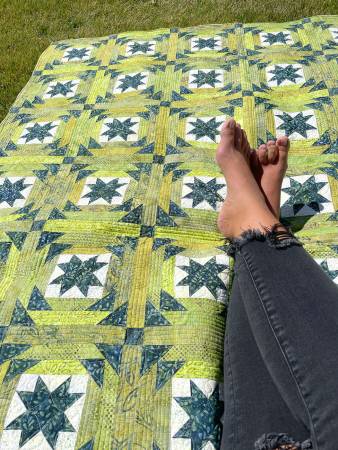 Creative Grids® Ultimate Flying Geese Tool by Deb Heatherly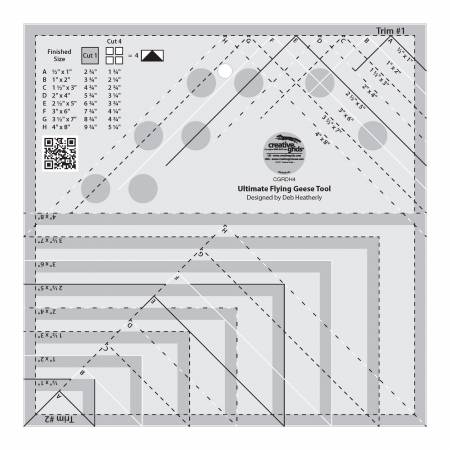 Creative Grids® 8″ Log Cabin Trim Tool by Jean Ann Wright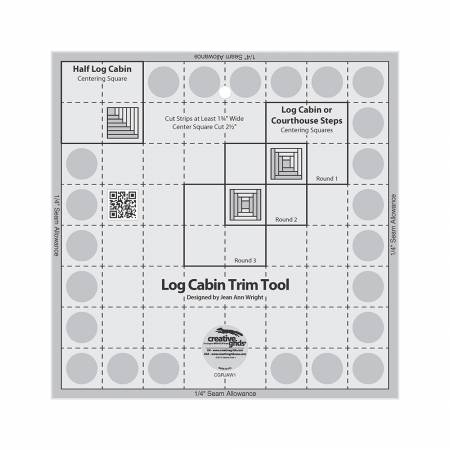 Or Creative Grids® 10″ Log Cabin Trim Tool Duo also b Jean Ann Wright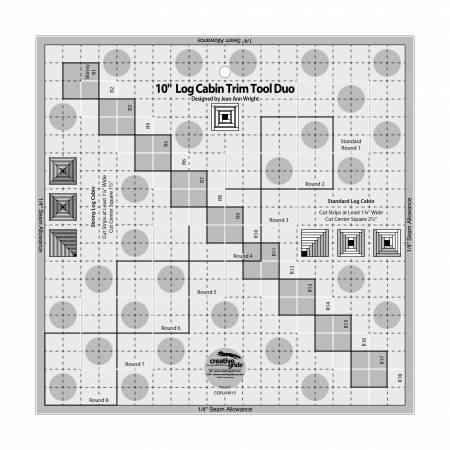 Creative Grids® Folded Corner Clipper XL by Susan Nelson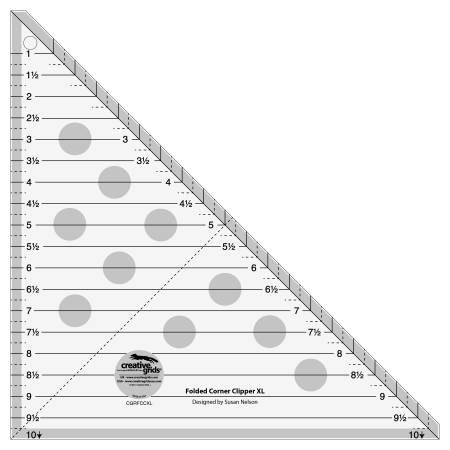 And, since they are Cut Loose Press™ and printed on demand, they are all available and in stock now!