I know these have a lot of uses in my sewing room, but right now I wish I would have bought another set for holiday wrapping paper!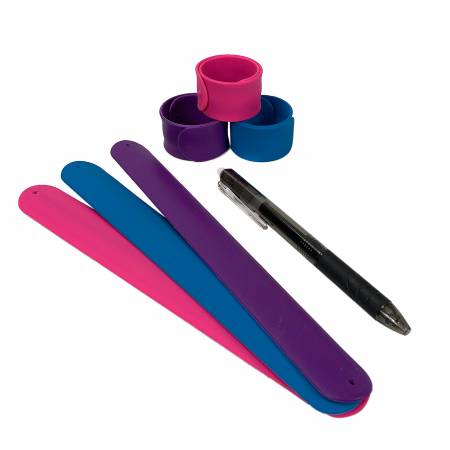 Wrap your large spools and cones of thread to avoid tangles and thread trails. Keep your stabilizer neat and tidy! Roll up your cork in style!
Also includes 1 black heat erasable pen- label the Slap and Wrap Peel as desired and wipe away when finished. This is very handy to label your stabilizer, thread color, or to make project notes!
Also, wear it as a bracelet and keep measurements readily available.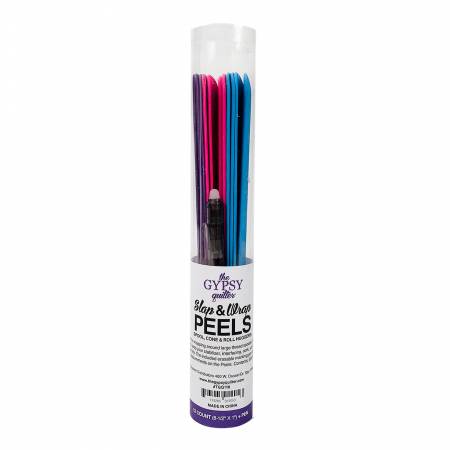 The come in a tube of 12 peels with multiple colors: purple, pink, and blue as well as a black heat erasable marker for labeling.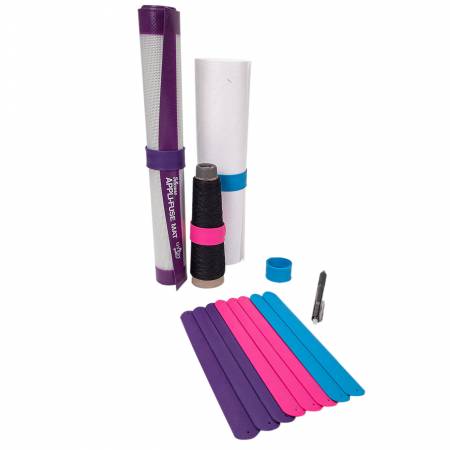 These are in stock now, so place your orders!