This notion created by Cluck Cluck Sew is flying off the shelves and we just got in another order so it is in stock!!!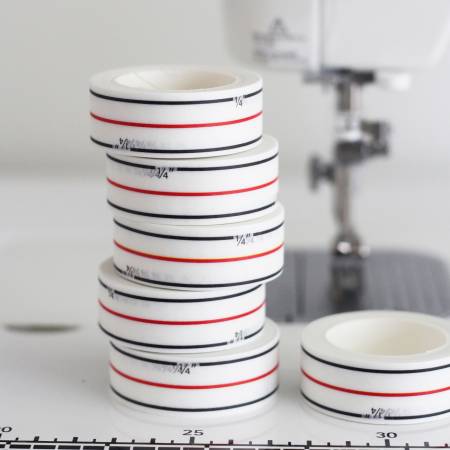 I was teaching a class on Saturday and someone thought that you put this on the diagonal of the fabric – not true! It sticks to your sewing machine – right in front of the feed dogs. The red line aligns with your needle, the blue lines are the sewing lines – 1/4″ away from the red line.
A roll is 10 yards – and since you just need a small piece – it lasts a good long time! When you are ready to remove it, it comes right off – no pesky residue!
Half-square triangles have never been easier – no more drawing lines. But remember, this works just as well when sewing snowball blocks! I can't wait to try it when I am making my Geese in the Cabin blocks – a Cut Loose Press™ Plus pattern (#CLPPLUS001)!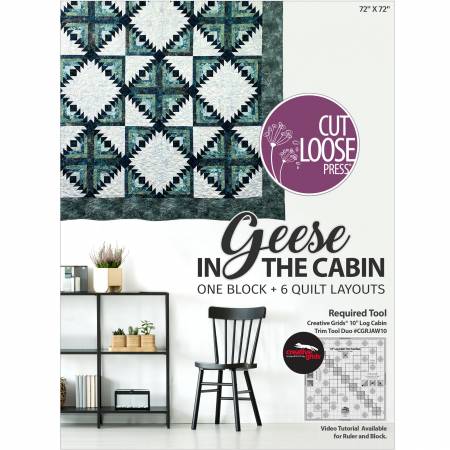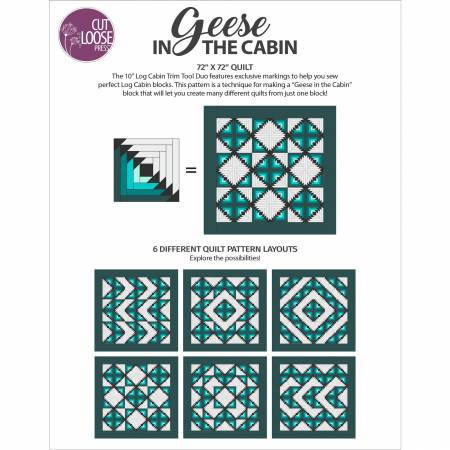 Adding those triangles to the corners just got a whole lot easier! This pattern showcases the Creative Grids® Log Cabin Trim Tool for 10-inch blocks (#CGRJAW10).