Carl Hentsch of 3 Dog Designs has several new releases expected next month – and all of them are stunning!
Enchanted Window is a perfect setting for a panel. Just a few companion prints make a nice sized throw. And, since the panel is the focal point – and therefore doesn't have to be pieced, this can be done in a matter of hours!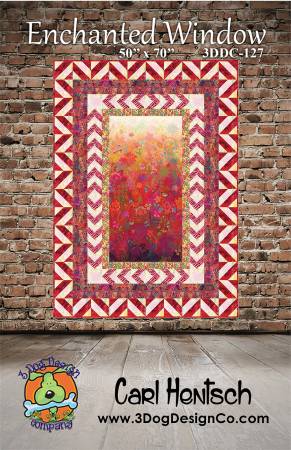 Kalani combines two different blocks that form a stunning pattern. The fabric choices make the quilt!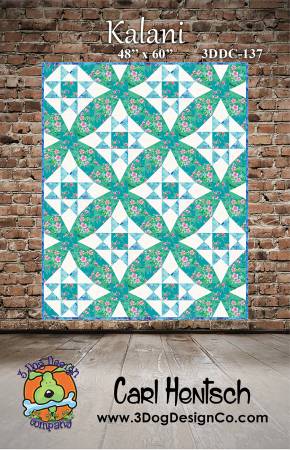 Mai Tai is made of just one block that is rotated to create the pattern.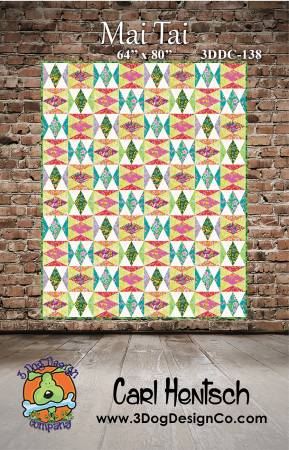 Juliette is an intricate nosegay block that is pieced so there are no inset points. What a stunning result!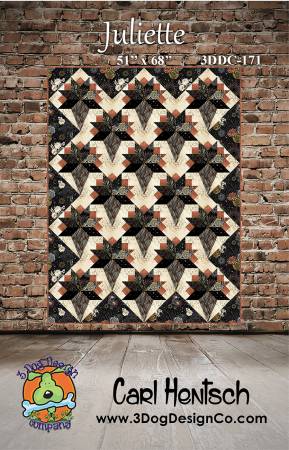 Once again, Carl's fabric choices make the block design pop!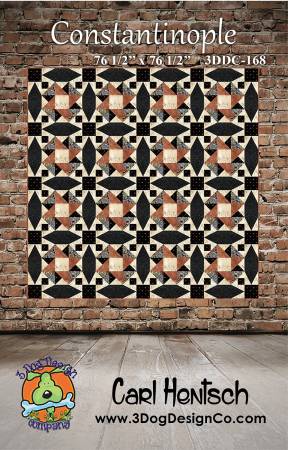 Ripple shows the range of his talent – a paper-pieced masterpiece!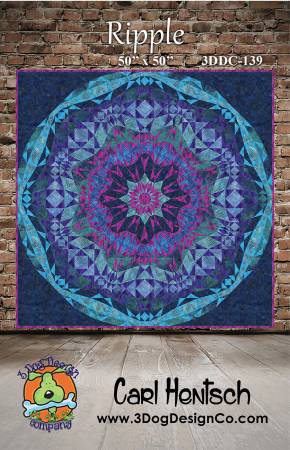 Through the Woods is striking with gradations of color on a black background.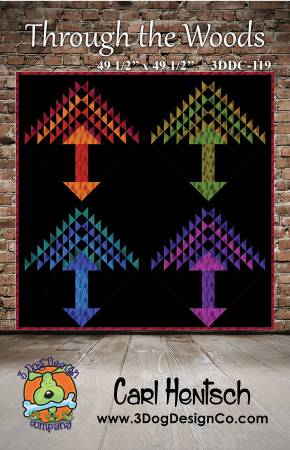 Last but not least, Where Eagles Soar would be a great six-month block of the month.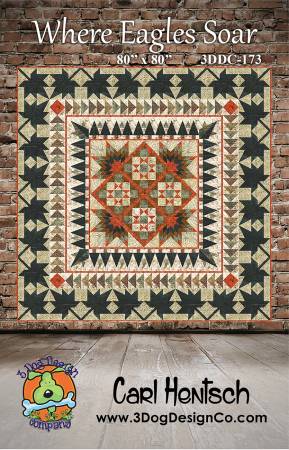 This stunning bargello quilt is bed sized – what a great focal point for an entire room!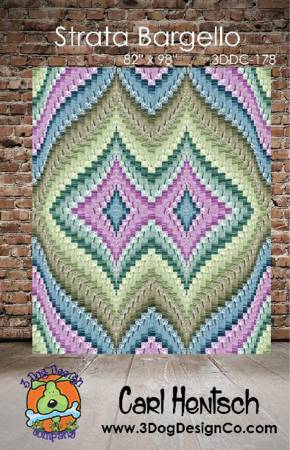 These patterns are due to arrive the middle of January so order them now!