This is the third book in the Stripology Mixology Series by GE Designs and is called Stripology Mixology 3 Last Call. The book is 96 pages, full color and illustrates 14 quilts using the Creative Grids® Stripology rulers but instructions for using regular rulers are also included. If you are a member of Gudrun's Crew on Facebook, you have been lucky enough to see a sneak peak of some of the patterns within. If you aren't part of her crew, now is the time to join!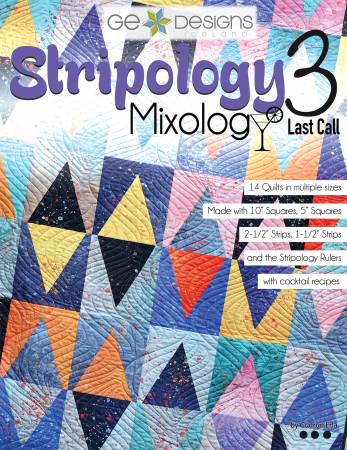 The quilts all use the popular precuts (5″ and 10″ squares, 2-1/2″ and 1-1/2″ strips) and the patterns are written for multiple sizes ranging from Crib size to King Size. There is a special chapter in the book on using 1/2 yard bundles to make two quilts from the book which is a great and easy way for stores to make kits for multiple quilts. There are also 12 unique and delicious cocktail recipes included in this book.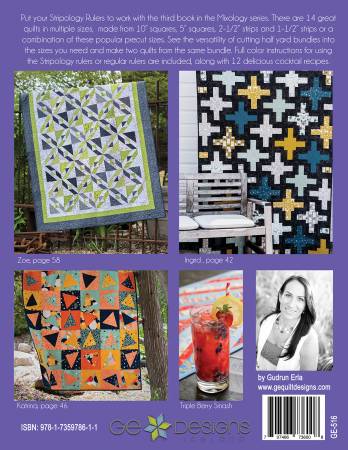 Gudrun recommends the Creative Grids® Stripology XL and the Stripology Squared: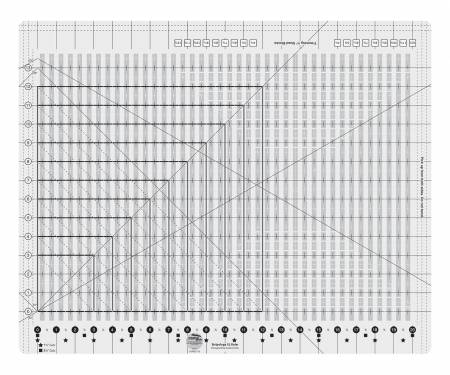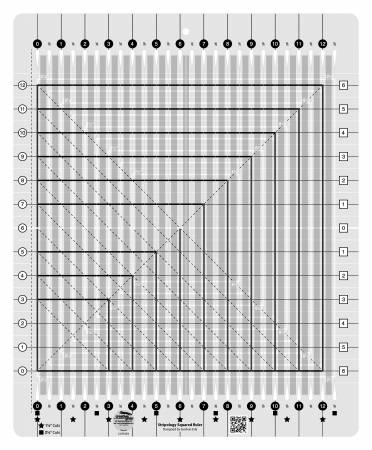 Trimming the points of triangles before piecing ensures accuracy. Her Point Trimmers work for 30, 45, 60 and 90 degree angles.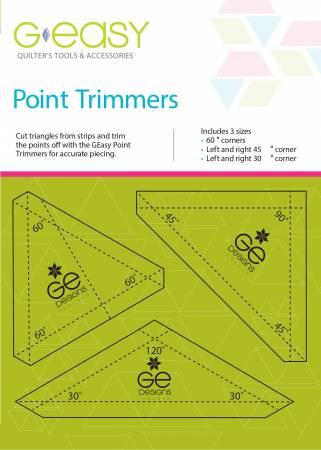 The G-Easy stickers from GE Designs are reusable and can be used to mark the slots on your rulers before cutting. Measure twice, cut once has never been easier!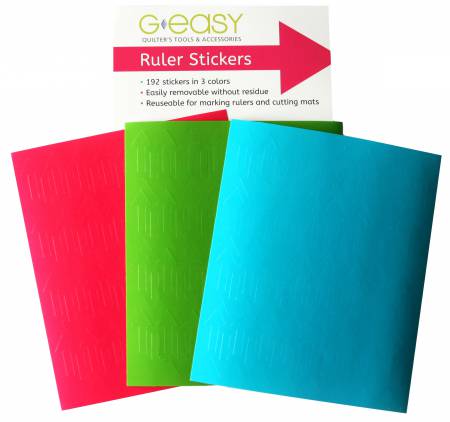 You all know I am a big fan of Gudrun's, and can honestly say that this is her best work yet! The books are due to arrive the end of August so place your orders now!