I was lucky enough to see an advance PDF of this book – and I am so glad I did! It is exquisite in every way! The photography, the instructions and the details make every project in this book a work of art!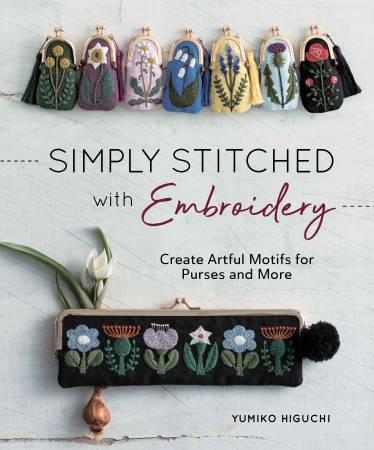 From Zakka Workshop: Introducing beloved Japanese embroidery artist Yumiko Higuchi's newest collection of motifs, showcased on a variety of purses, wallets, and bags. Inside, you'll find an assortment of the simple, folk-inspired floral and animal designs stitched in Yumiko's signature style, as well as nine lovely bag patterns inspired by the motifs. Beautiful step-by-step photos clearly explain Yumiko Higuchi's favorite techniques for sewing bags, installing metal purse clasps, and making pompom and tassel embellishments. A helpful embroidery stitch guide outlines the eight basic stitches used to create the designs in this book. Full-size templates are included for all 20 embroidery motifs and nine bag patterns. Use these lovely embroidery motifs to make stunning, one-of-a-kind bags, or be inspired to design your own unique projects.
Just look what awaits you inside….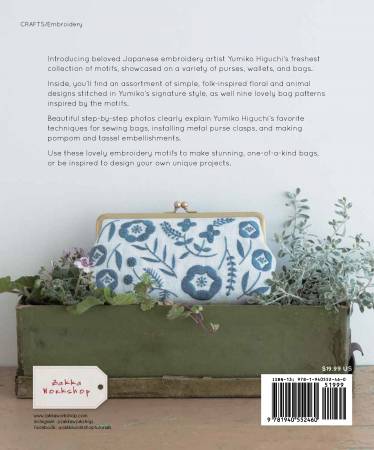 It is one thing to see this design, and a whole new experience when you see the stunning results when it is showcased in a purse!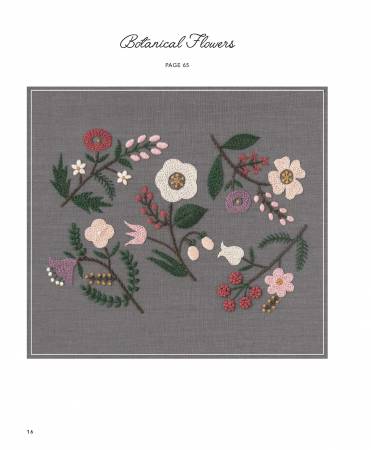 Look how the dark background makes the design pop!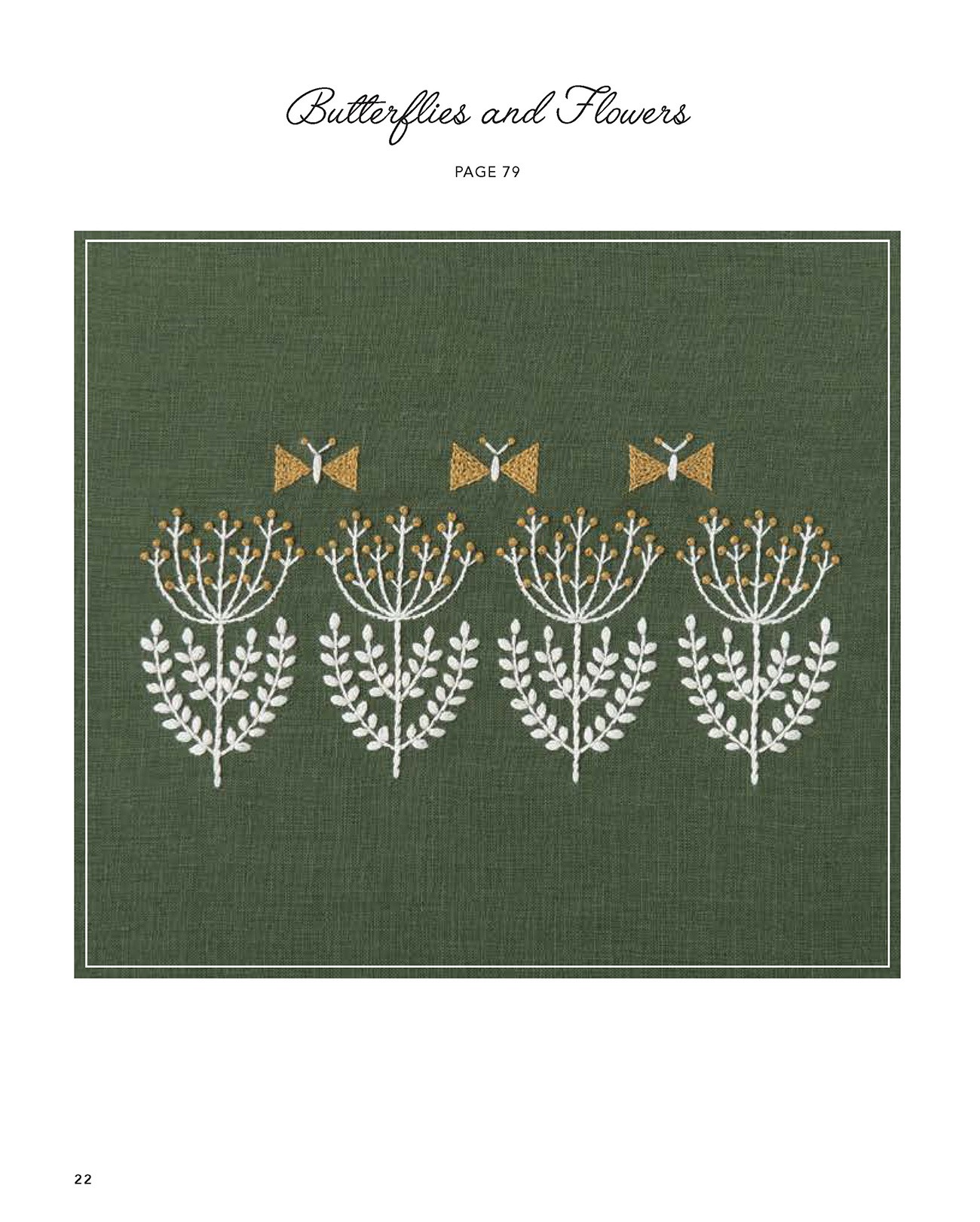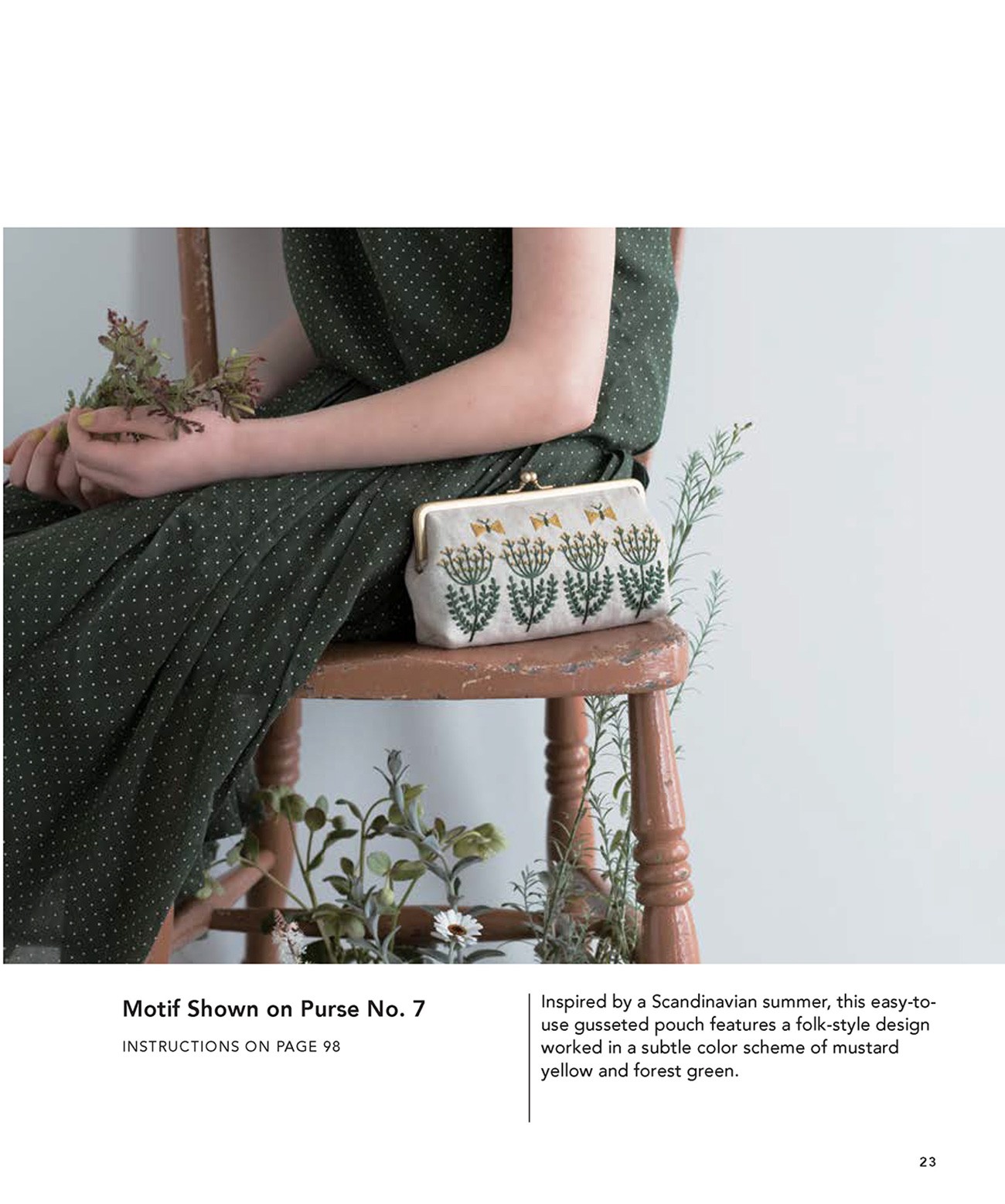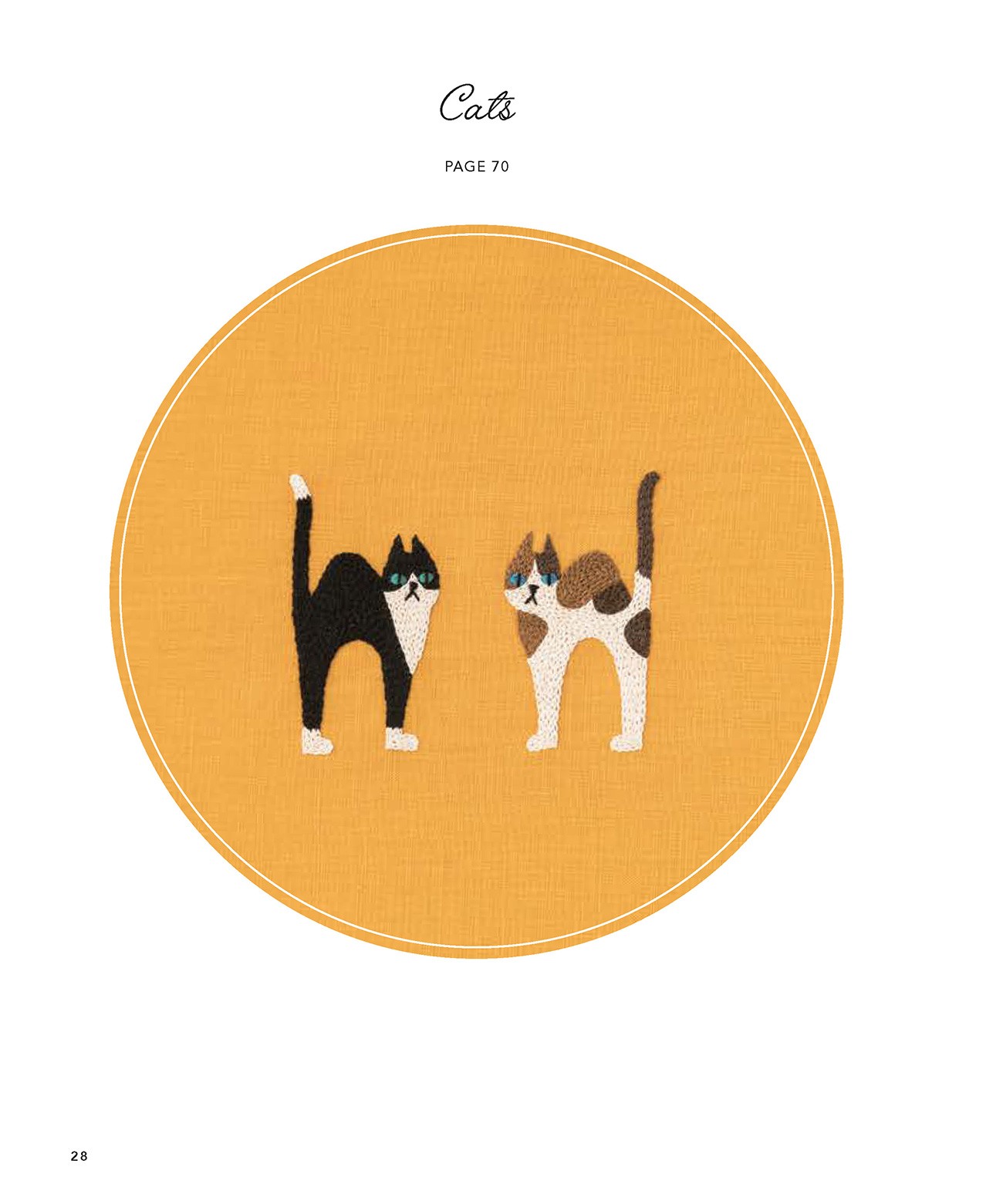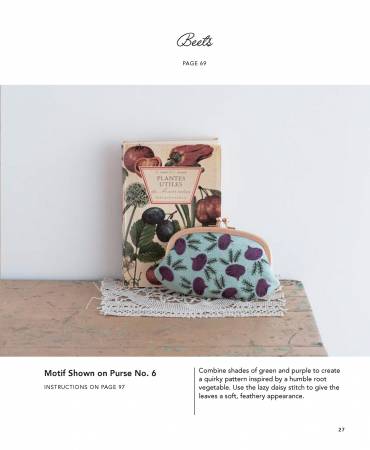 Yumiko recommends linen for all of her foundations. We have a wide variety of colors: essex linen. She recommends washing it before beginning your project.
And, all of the purse clasps are listed as companions to the book so you will be able to get everything you need to start making heirloom projects next month when the book arrives!