I love these new kits by Creative Abundance. Not all quilt shops carry quality linen so the fact that the linen is included in the pattern AND pre-printed is a huge plus. And, framed items are made to fit a standard embroidery hoop so they can be stitched and hung in the same day! Check out these new offerings:
The time for me notebook cover is fully lined and designed to fit an A5 notebook/ journal. This pattern includes full color instructions and the stitchery design pre-printed on white linen.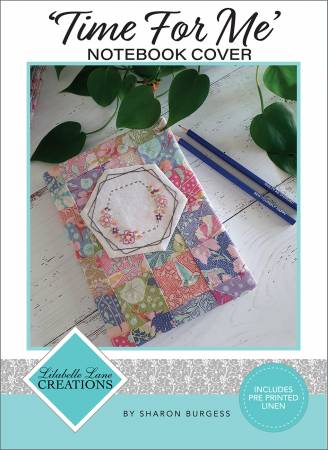 Sometimes in this busy world we can forget the 'little things' and we need a little reminder. This pattern comes with six designs digitally printed on white linen. The finished embroideries can be made into a 12" Flower Hoop as pictured. Full instructions to complete this are included in the pattern with a copy of the full size designs so that you can trace and re-stitch onto your own fabrics. The pattern also includes a stitching guide for all six designs.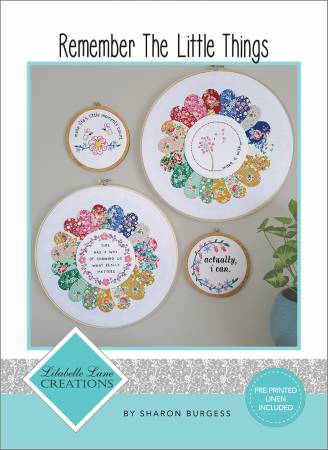 This fun project incorporates a little English Paper Piecing and hand embroidery. The embroidery features a range of pretty flowers that utilizes a simple combination of beginner friendly stitches, making this project achievable for all skill levels. The pattern is presented in a full color A5 booklet and contains all the instructions, including beginner friendly English Paper Piecing tips, a stitch guide for both projects, an explanation of all the embroidery stitches used and full sized template sheets. Pattern includes digitally printed designs on white linen. The pin cushion is so cute!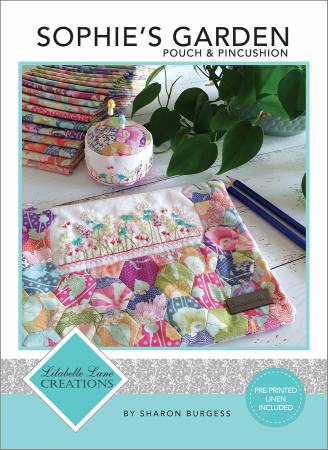 Inspired by vintage tea sets and sweet floral posies, the Tea Time Posy Stitchery uses only four stitch types; back stitch, satin stitch, lazy daisy and French knots. It's so quick and easy to stitch, so it's perfect for beginners. Includes Pre-printed design on pale pink linen & Full color instruction booklet.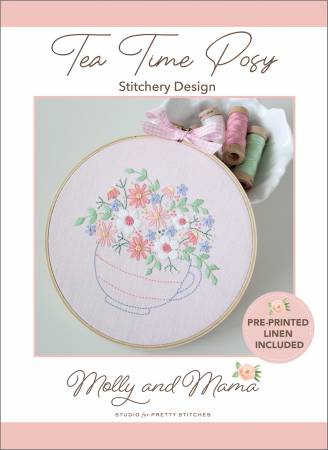 These kits are due to arrive the beginning of December, just in time for last minute gifts!