The 10-inch Wonky Log Cabin Trim Tool #CGRJAW13 puts a fun twist on a traditional block. This one is designed to work with 2-1/2 inch strips for both the logs and center squares making it precut friendly.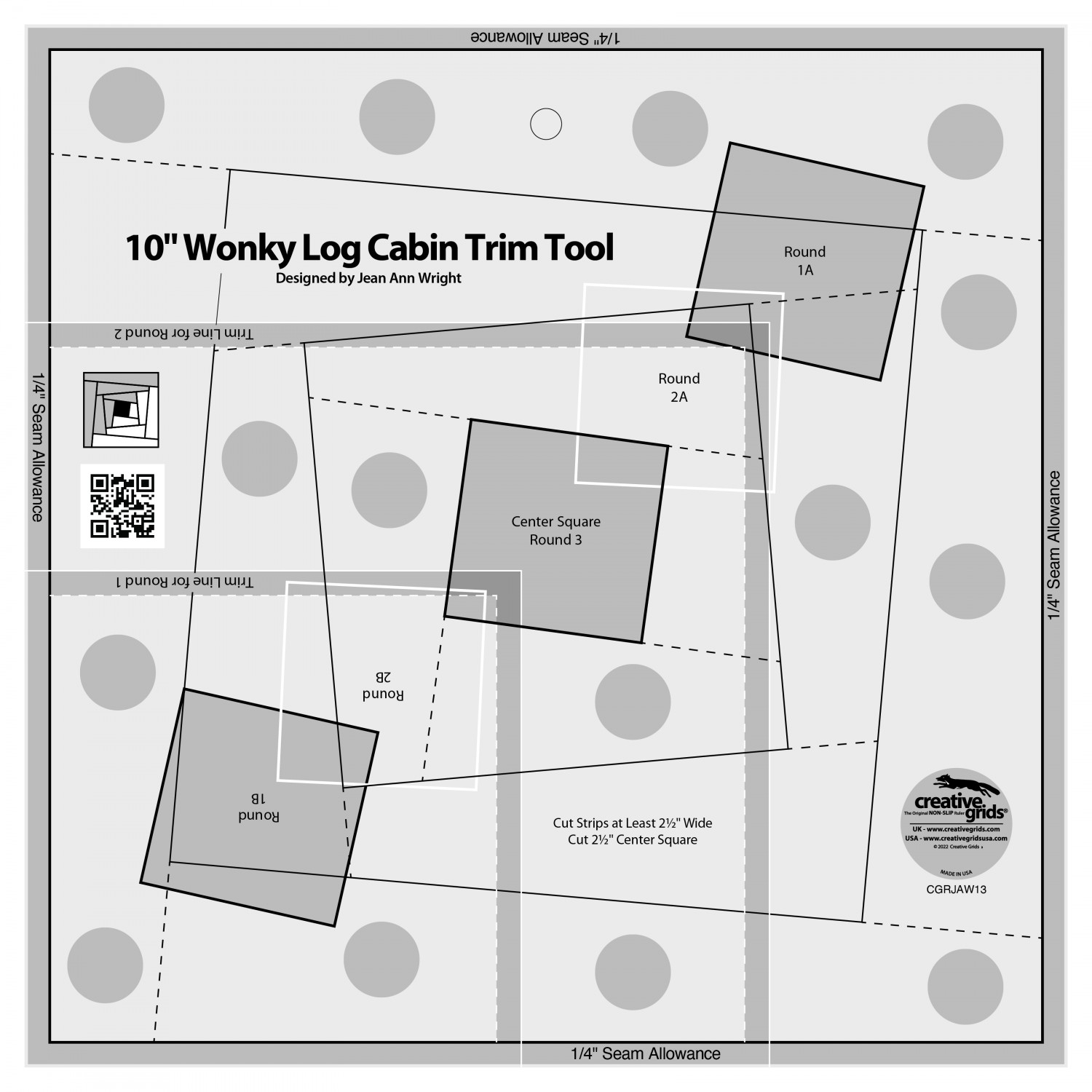 After adding each round of logs, place the appropriate centering square on the ruler over the center square of the block and trim. Since each round is trimmed before adding the next one, your final trim squares up the block making it ready to be used in your project.
Jean Ann has designed five different Cut Loose Press™ projects using her latest tool.
Sweet Sixteen showcases the crazy quilt effect created with her Wonky Log Cabin Trim Tool. Use a 40 pack of pre-cut 2-1/2-inch strips with lots of fabric options to enhance the scrappy look. Or, use scraps you have on hand for a true stash buster.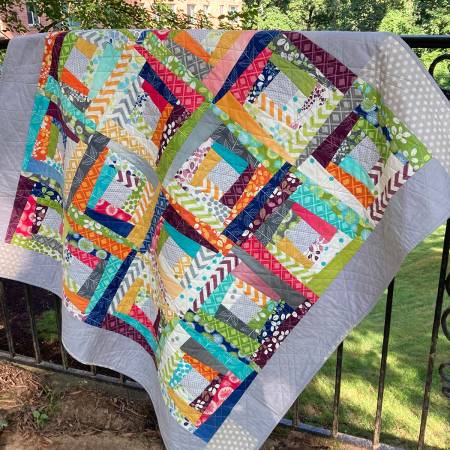 Going My Way uses fabrics to color the blocks with a light and dark side. Twisting and turning the blocks creates the arrows in the finished quilt.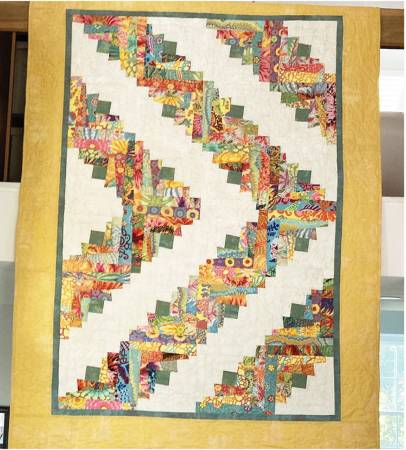 Bubbles Baubles and Balloons uses the same light and dark coloring of the block, but by twisting and turning the blocks, the circular pattern comes to life.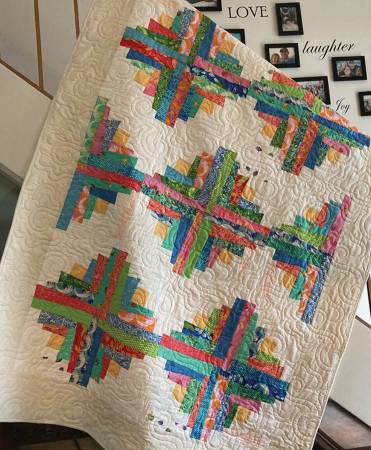 This pattern incorporates just 4 blocks into this table runner. Just (1–3) 2-1/2-inch strips of 6 different colors are all you need to create the blocks so it is a great stash buster. Or make every log a different fabric for a more scrappy look.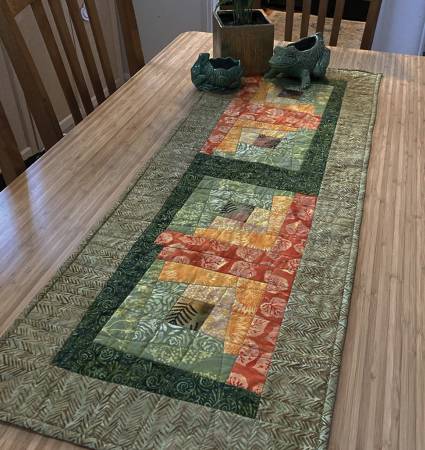 Two Wonky Totes includes instructions to make this tote two different ways. The mesh version features a top facing, the top of the fabric version is bound. Both versions feature a jaunty pocket made with the Creative Grids® Wonky Log Cabin Trim Tool. French seams complete the professional look and is a great technique to teach in a class.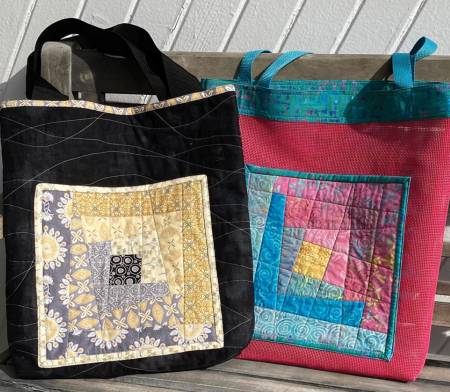 Everything is in stock so place your orders now!