I love everything this gal does! And I can't wait to get my hands on her latest – due the first week in February. Simple Patchwork is just that – all patchwork and no applique. Put the pedal to the metal and sew to your heart's content.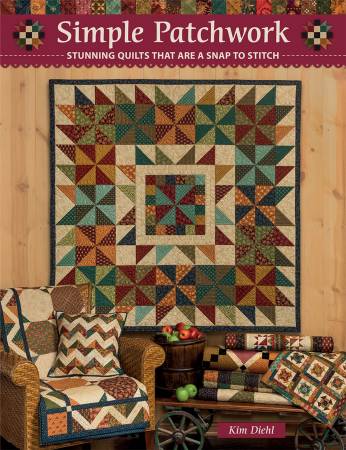 Check out what we have to look forward to:
I love minis – and this one is so darn cute, I would love to make a full size quilt out of these babies!
This twist on a log cabin is striking – and the split star is just the icing on the cake!
One big block makes a stunning quilt. It has such a modern feel.
Simple piecing makes quick work of this stunning quilt!
Half-square triangles have never looked so good!
Don't you love the way this entire quilt is framed in a giant churn dash block???
Place your order today!