I had a friend who worked on an intricate holiday embroidery pattern each year. She would bring it out after her decorations were up and do handwork during the season. When the tree came down, the project was stored away as well. When it was actually done, we were both kind of sad because it had been so nice to revisit it each year. I am gifting her this pattern this year!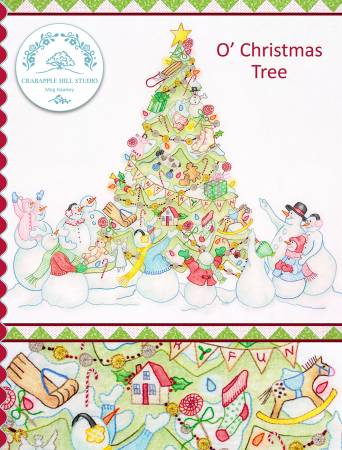 The embroidery center panel measures 19″ x 16″ and should keep her busy through several holidays. To make it extra special, I will piece the surrounding blocks that turn it into a 56 1/2″ throw. What a great way to combine both of our talents and create more memories!
The pattern is due to arrive in December, so why not order yours now and start your own tradition???