I love the way that Kristine Poor designs with the shop owner in mind. In her words:
This quilt features eight different "wintry" blocks! Simple and traditional, it can be a holiday quilt or a winter quilt. The instructions can be split and used as a block of the month program, or a weekly class. Great for basics! Finished size: 49-1/2″ x 59-1/2″; bonus layout included at 54-1/2″ x 64-1/2″.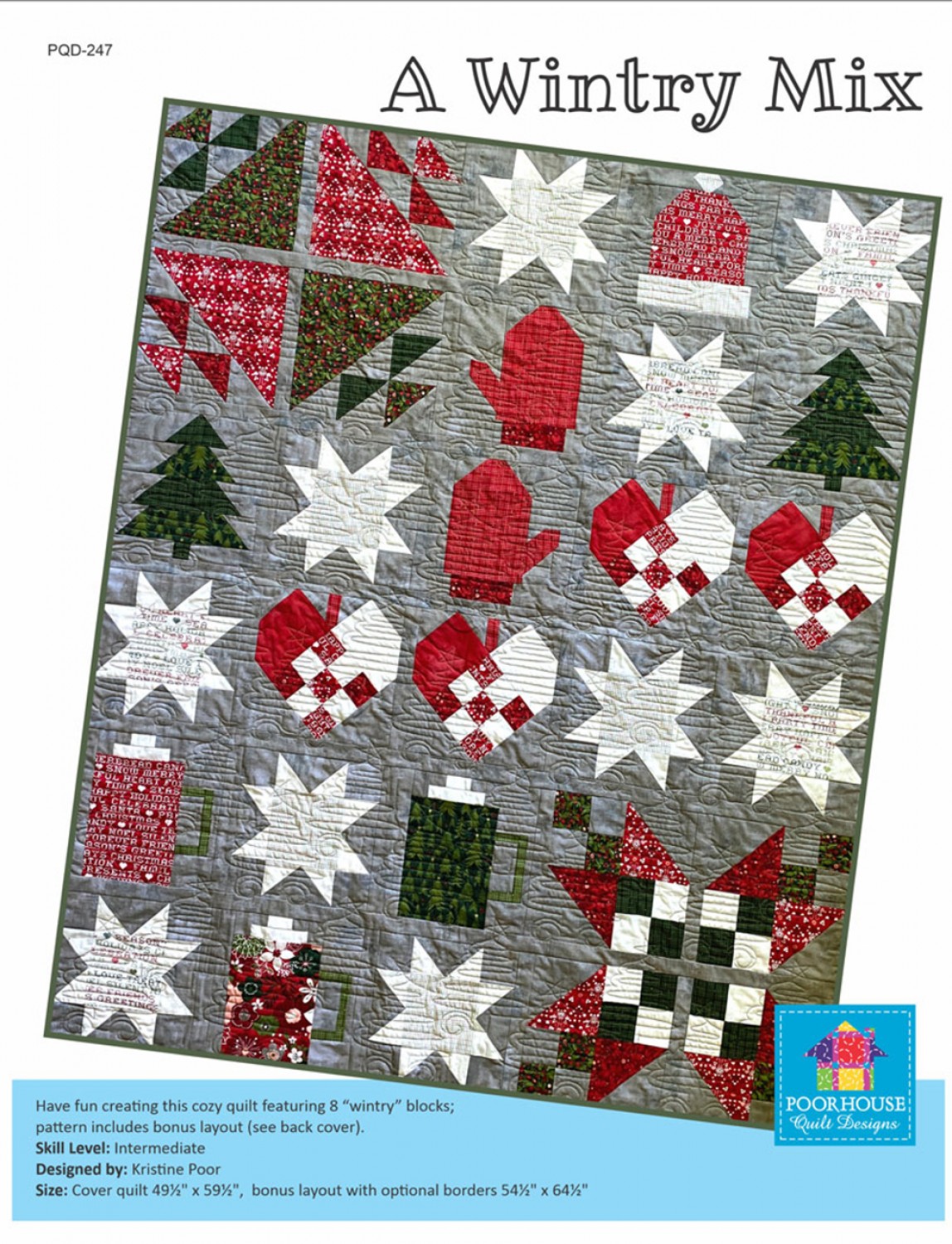 Four patterns in one. Start a seasonal project club! The Hello Seasons pattern contains 4 different banners. Easy to kit and fun to teach. Add a seasonal banner hanger for a fun kit. Pattern instructions can be broken up into the 4 seasons for kitting and inserts for kits.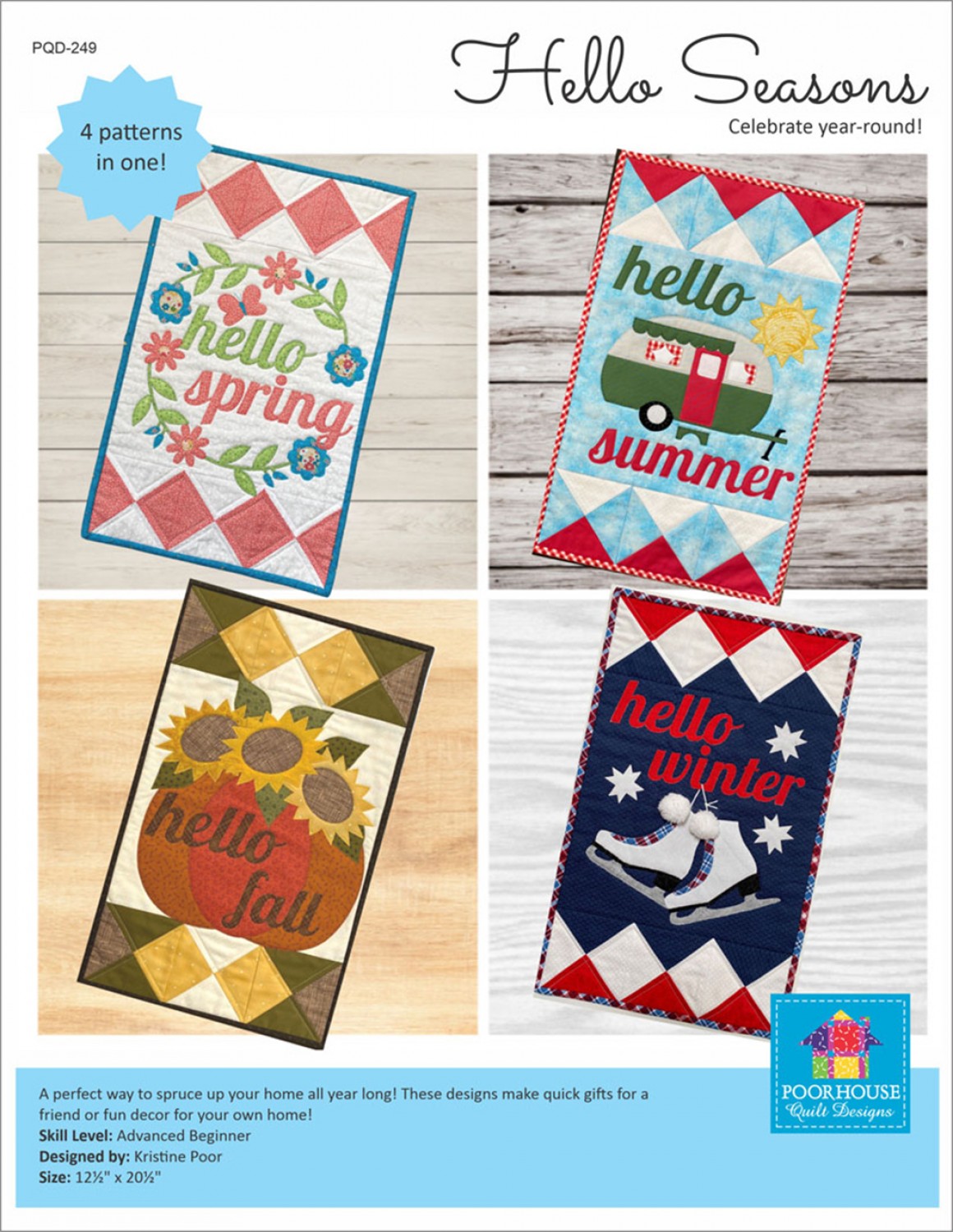 The Color Crush Block of the Month is a 6 month program that is separated by month. Cover quilt features Flourish from QT Fabrics. All blocks are simple and traditional; each is supported by short video to reinforce skills. Extend your club with bonus table square and runner to take advantage of blocks from quilt, as well as 3 mini-bonus projects. Finished size: 56 x 64 inches.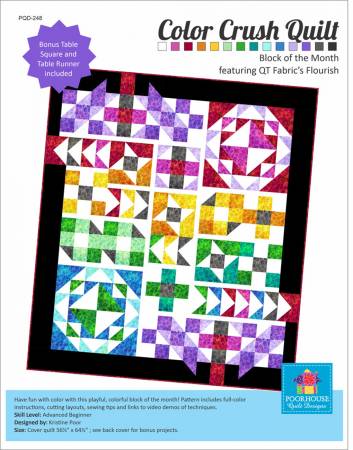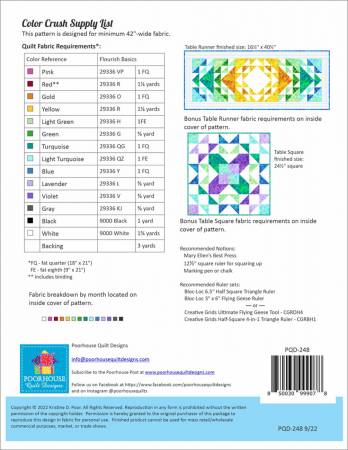 All of the patterns are due to arrive next month so place your orders now.