In Meg's words: Make a border of wildflowers for your favorite flowery room in the house! I have included the entire alphabet, so you can choose any word/words/names you'd like to personalize your garden banner, and eleven beautiful flowers to choose from. There's just something about a pennant banner that makes me happy immediately… like a garden party is getting ready to begin! I've also made a couple to use as beautiful bookmarks that make me smile! What a sweet shower decoration – just make sure you have all of the letters you need!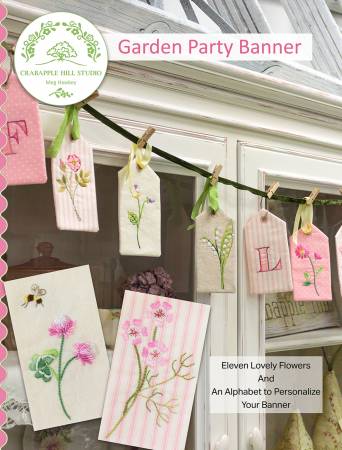 Six pretty flowers! These can be made into brooches with the addition of a pin back, fobs or zipper pulls with the addition of a ring, clasp, ribbon or cord, glued to a large paper clip or bookmark, or simply embroidered onto something that needs beautiful embellishments! Parts of the designs can be colored pencil tinted, but are mostly filled with embroidery.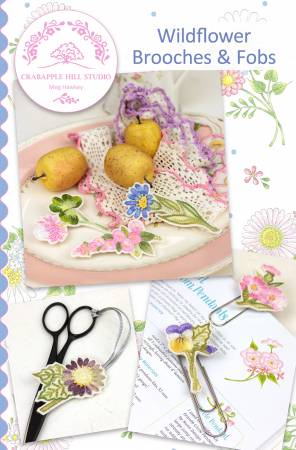 Block #4 of Twilight Garden is also expected.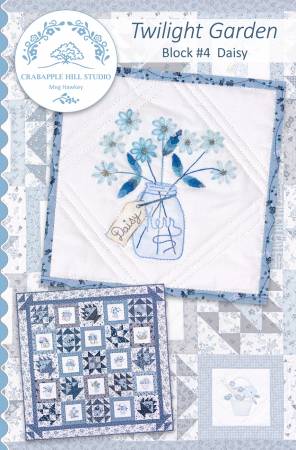 And Blocks 9 and 10 of Hope Blooms will be ready for those of you doing that block of the month program.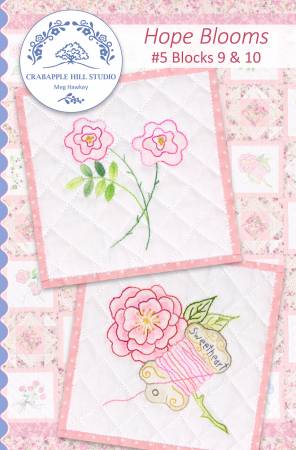 These patterns are due to arrive later this month so place your orders now.