I am so excited to introduce my newest booklet – Dresden Plate Quilts from Cut Loose Press™! Here is what makes this book different!
There are three different quilts in one book – all made with the same Creative Grids® ruler (Item #CGRTKAL45), one 40 pack of 2-1/2 inch strips, and your choice of background, accent, and binding fabric!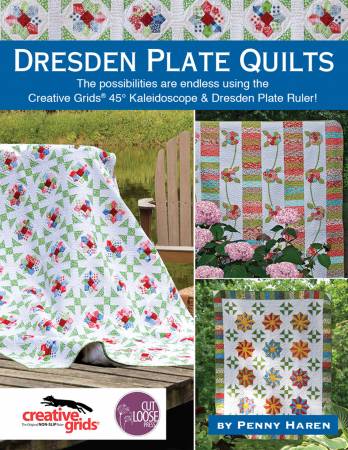 Dresden Plate Quilts includes three different variations of the Dresden plate block: one pointed, one round and a split. You have the opportunity to learn three different techniques – and three different ways to use the ruler for three times the fun!
And just look at the quality! The photography is stunning!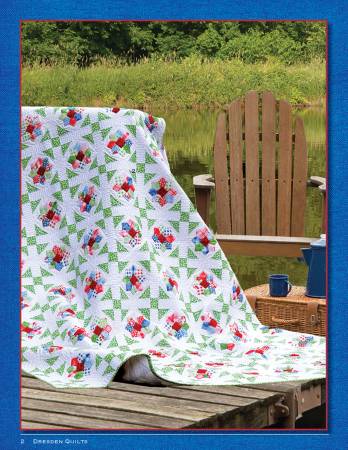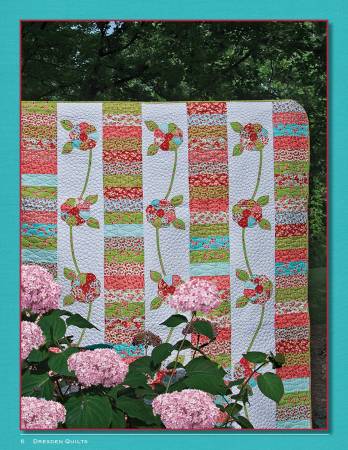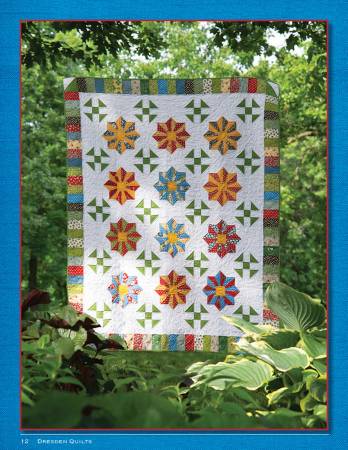 This 16-page full-color booklet gives step by step instructions to make all three. And it is affordable! What a great choice for a demo day! Order the booklets, rulers, and an assortment of (40) 2-1/2″ strip bundles. Don't forget to have some coordinates displayed for the backgrounds and accent fabrics! I can't wait to hear what YOU do to make it your own!
Browse the pages with Penny.