Several unique mugs will be arriving this month that will make you smile.
The scissor mugs from Tacony come in red or blue and will be a great addition to your register display.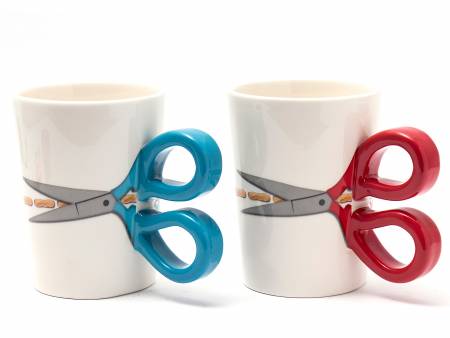 These mugs by Quilt Happy are great for knitters but would make quilters who work with wool smile as well.
Or choose these mugs that show a potpourri of a few of our favorite things!
Display them filled with gift possibilities – candy; notions; fabrics; patterns – you get the idea.