Designing quilts with sixty-degree angles just got a WHOLE lot easier with the introduction of Sheila Christensen's Creative Grids® Half Sixty ruler.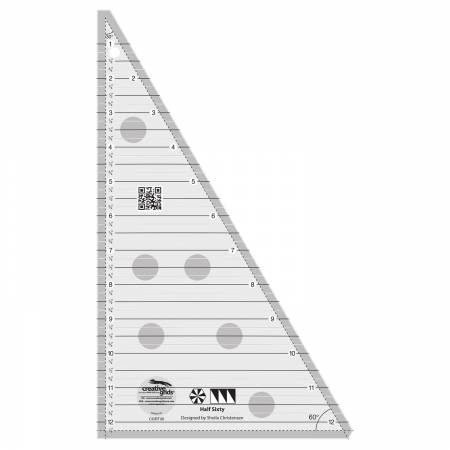 This tool is the perfect companion to the Creative Grids® 80-degree rulers. Since it is 12-1/2″, it works with both. Sew the straight side to create pieced 60-degree units; sew the angles side to create pieced rectangles. It is really that easy!
Just look at the possibilities! This Cut Loose Press™ pattern – Pinwheel Hexagons #CLPSCH001- is a great beginner class. Sixty-degree triangles are pieced from two half sixties and then squared up to create blocks with half sixties. How simple and easy is that!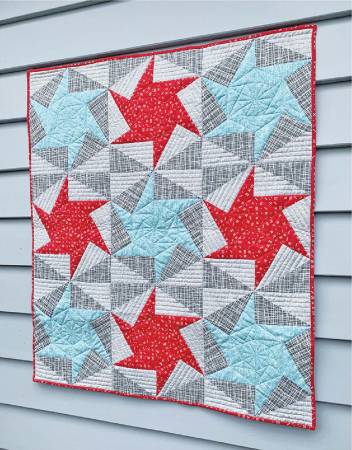 But this is NOT a one-trick pony! Look at just some of the possibilities! Who would ever think that they were all created with the same tool!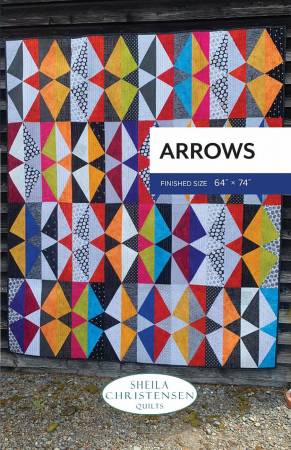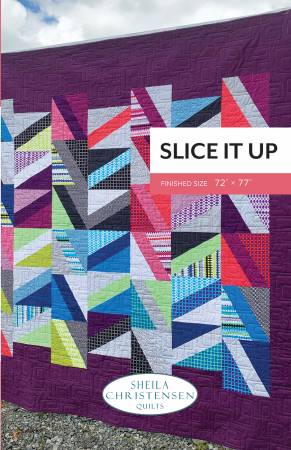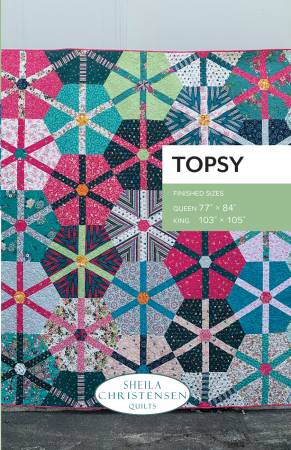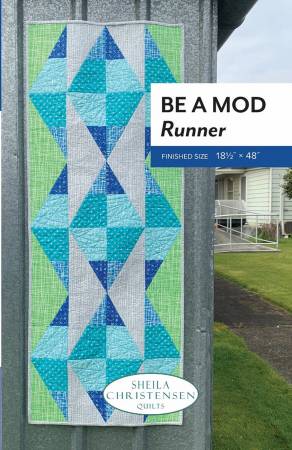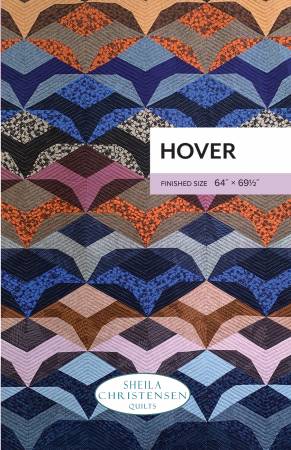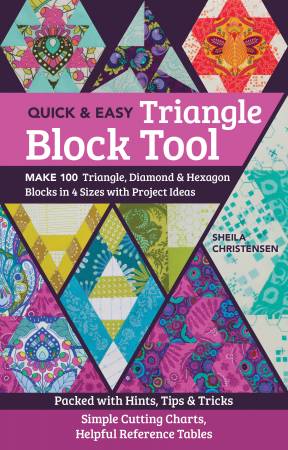 And don't you love her vibrant choice of colors? The sixty-degree triangle is our number one selling triangle of all time – and now it has a friend! Your customers will love it!