Krista Moser, the brilliant designer from The Quilted Life, has designed a Scalloped Tool with Creative Grids®. This baby is a game-changer!
Just look how adding a gently scalloped border to a panel turns it into a work of art!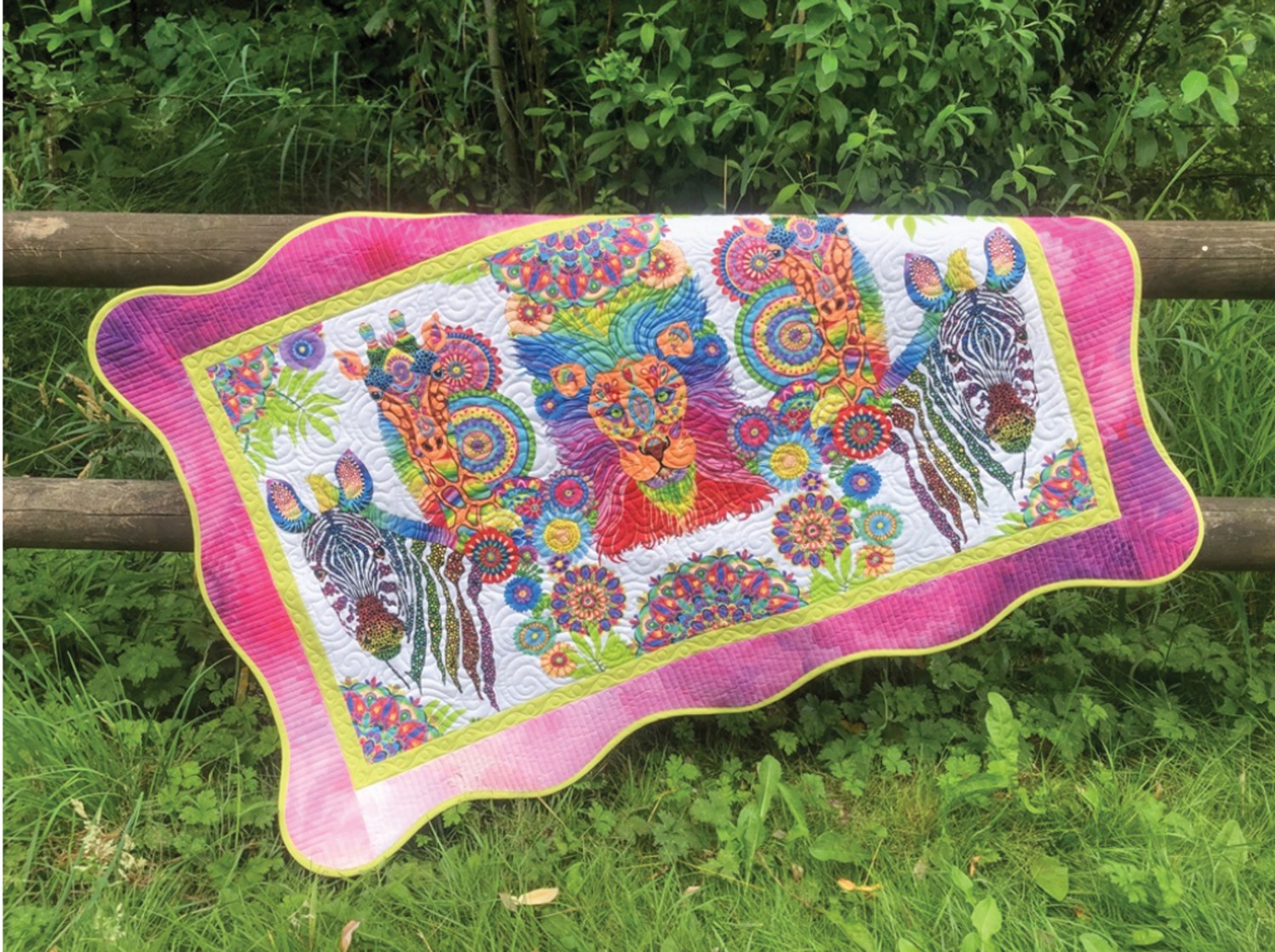 This quick, easy, but impressive baby quilt can be completed in just a matter of hours. The Cut Loose Press™ Simple Scallop Baby Quilt pattern #CLPKMS009 shows how to turn a standard 24″ x 40″ panel into a stunning quilt. Would you like to add this border treatment to a different sized panel or quilt? Not a problem! This pattern focuses on the technique of creating scalloped borders the no-math way with the Creative Grids® Scalloped Template.
Are you a visual learner? Again, we have you covered! The pattern includes a link to a video tutorial that shows exactly how Krista created the quilt shown. And, since you just need a panel plus 3/4 yard of two different fabrics to complete the quilt, it is oh sew affordably.
But let's talk more about the tool…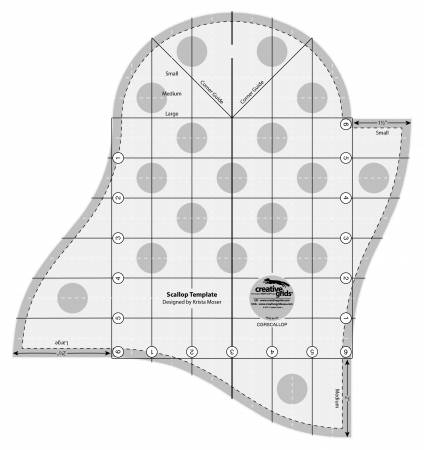 Add that awe factor to any quilt by creating a scalloped border. The tool includes three sizes of scallops plus a corner unit. The small size is perfect for borders that are 2 to 5 inches in width. The medium scallop is ideal for 4 to 8-inch borders. And the large scallop works for borders up to 12 inches. That's right – you can now add borders up to 12″ wide guilt-free because they are now a design element!
Since you are creating this design element with paper templates, they can be spaced or overlapped as needed to fit any length of the border. Don't you love built-in fudge factors? Hint: Design and mark the border before quilting so the scallop element can be showcased with quilting (and the machine quilter can attach straight sides to her frame). Then use the tool to trim the curves and bind with a bias binding.
What a great class or demo choice – and both are in stock now!