Kristine Poor has written the absolute BEST pocket Guide to Interfacings! This is a must have for every shop; sales rep; and sewing enthusiast! And, should be a must read for every shop employee…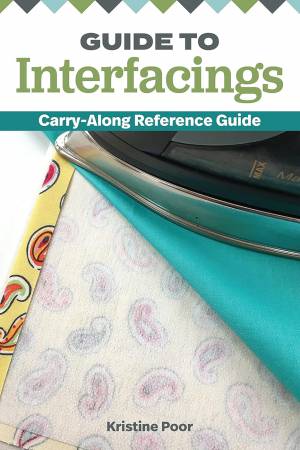 Let's face it – the world of interfacings has gotten a lot more complicated over the years. And, to add to the confusion, each manufacturer calls similar products by different names!
In the beginning she explains the difference between wovens; non-wovens; and knits – and the advantages of each.Should you use a fusible or sew-in variety? Kristine will help you choose!
This 64 page pocket guide retails for just $8.50 and lists the type of interfacings, common uses, and the popular name brands of each. Over twenty categories are represented in an easy to follow format.
I love these pocket guides by Landauer – and this is an excellent addition!