These applique pressing mats were the most exciting notion I saw at Market but I wasn't sure we could get them since they are a New Zealand company. BUT, our buyers did their magic and they will be arriving later this month!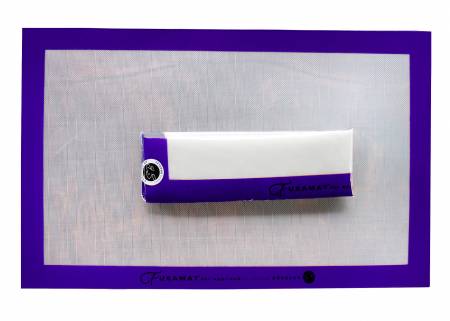 In their own words: Fusamat revolutionizes the applique process by allowing you to see through the mat during construction – making the applique process much easier…The tacky surface enables you to create your applique design in one easy composition…Its unique covering allows for a non-slip ironing surface and applique formation…In the past fusible would leak onto your iron and ironing surfaces causing a huge mess – new technology built into Fusamat stops the leakage of fusible altogether…Your Fusamat is easily cleaned, very strong, reversible and durable so it will take any beating you give it.
They come in four sizes from a portable 12 x 12; 12 x 18;18 x 30; and one that will cover your entire ironing board!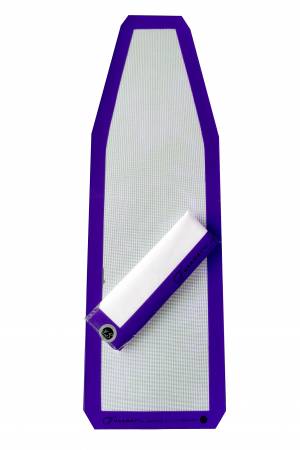 I've already got mine on order – and you should too!