Modern Fabric Art Bowls written by Kirsten Fisher takes fabric bowl making to a whole new level!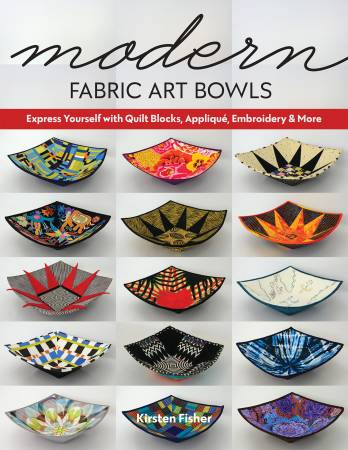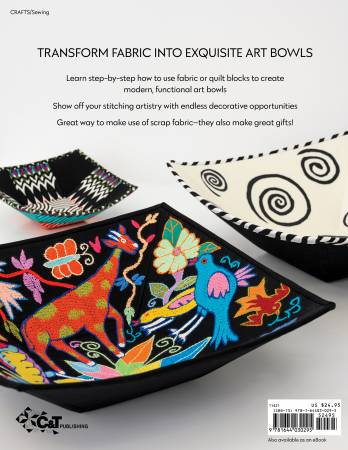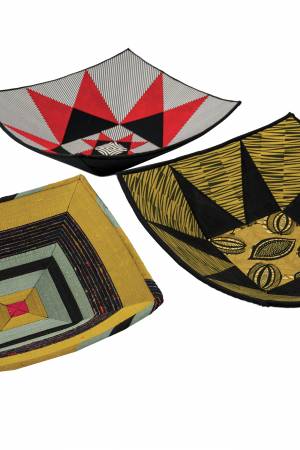 In their words: Delve into the world of quilts, fabrics, and bowl making! Take quilt blocks and bring them into the three dimensional space as tasteful, modern bowls. Kirsten Fisher shares her unique artistic vision and instructions on how you can take any piece of fabric and reinvent it using the design of your choice. Perfect to forever display a favorite fabric or quilt block, or provide a thoughtful gift to loved ones.
What a great way to use orphan blocks! Or, use them as a fundraiser. A youth group in our area made the bowls and sold them to members of the congregation. The purchasers used them to hold spare change. All proceeds, and the spare change, were then donated to the food pantry. What a great way to make a difference in your community.

Dimensions: 8.62in x 0.25in x 11.07in
Softcover