I can't improve on Cheryl's description: Try this unique technique for a quick table runner with no quilting, no hand sewing, and no binding. The beauty of the Braided Twist is its simplicity! The Braided Twist tool includes a 32-page booklet and three insert pages. The main project runner size is 13-1/2 x 33-1/2 inches. Longer and shorter variations are included. The Bonus Blossom project is 30 inches in diameter.
The tool makes quick work of cutting the curves and the markings are intuitive!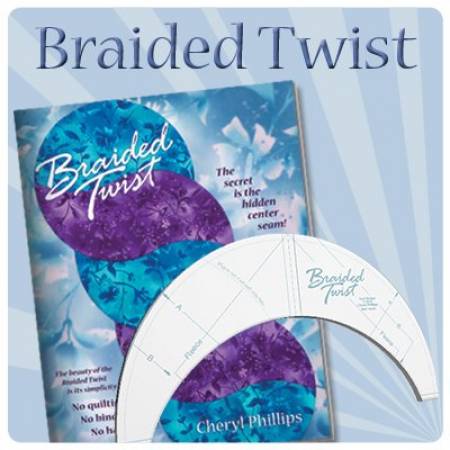 These two color versions – in two different lengths showcase the curves.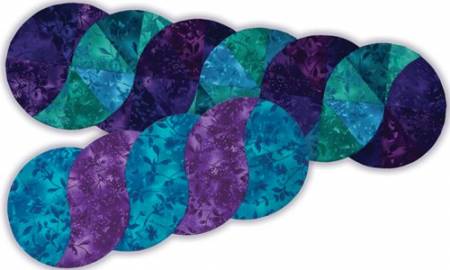 You can even add appliques or embroidery.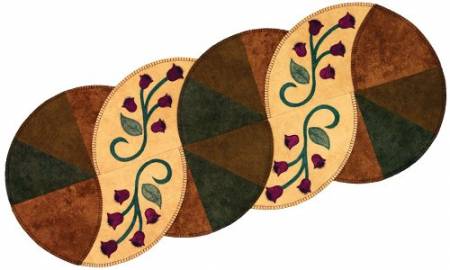 Don't ignore the bonus project! It is the perfect centerpiece to a round table!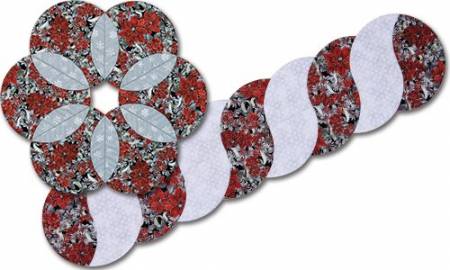 This is a perfect class – a project that they can actually finish in class. Don't we love instant gratification??? Or, make step-outs for the perfect demo!