It is that time of year when customers come in looking for a simple project that they can make for all of their friends. Well, this year Cut Loose Press has you covered! This new pattern by Merry May is made with one tea towel and 1″ side webbing for the handles.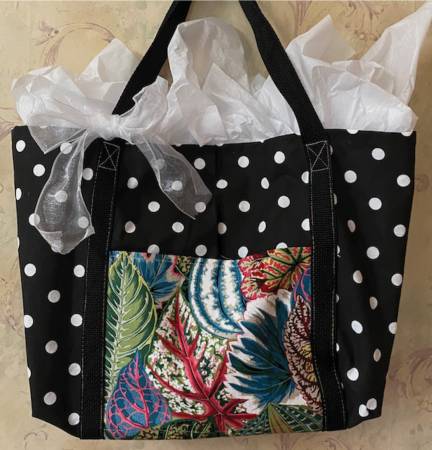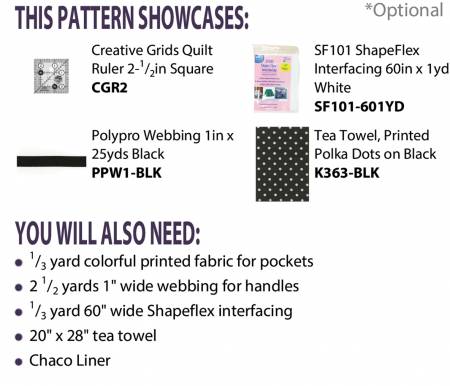 The tea towel is given added body by using fusible Shape-Flex. Since the tea towels edges are all finished, the bag is fast, easy and professional looking. Add the side pocket (or not) and make the wrapping a part of the gift!
These tea towels by Dunroven come in a multitude of colors and designs. I chose just a few in Christmas colors: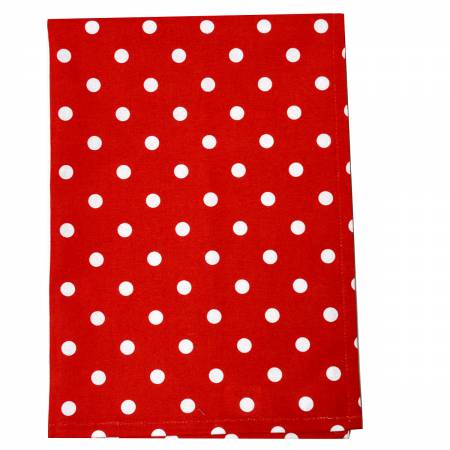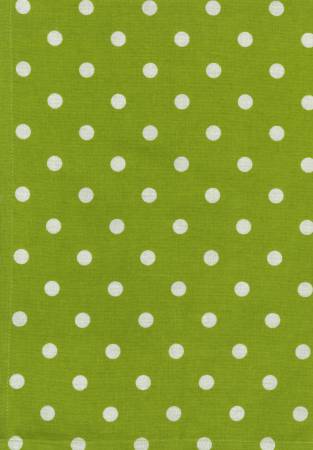 The 1-inch webbing used for the handles comes in a variety of colors as well. I chose a couple that would look great as contrasting colors on the towels above.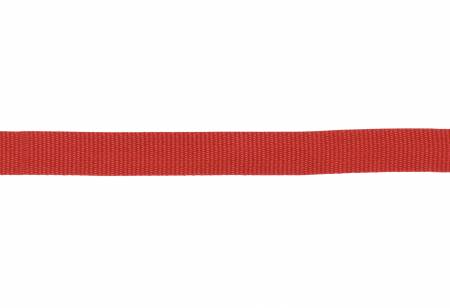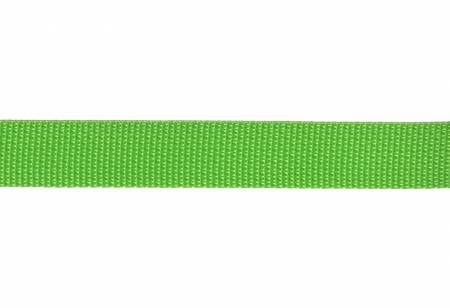 Be sure to have plenty of Shape-Flex on hand because they will definitely want to make more than one!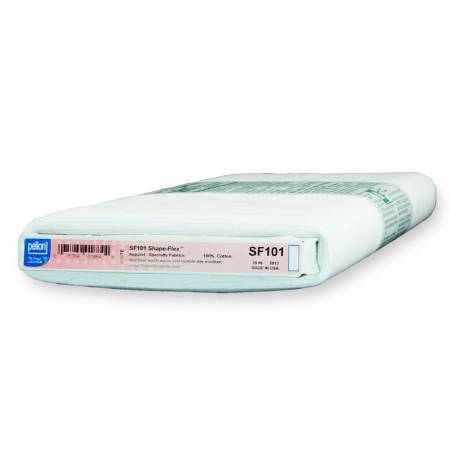 This would be a great, affordable make it/take it for your Christmas open house. Or demo it next year. It is a great bag year round or can give them a start for next year!