Sometimes it is the little things that make me happy – and this one is brilliant!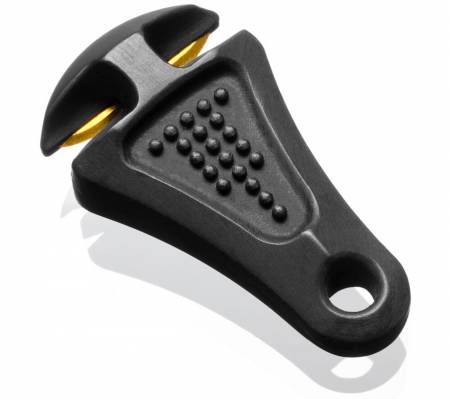 In their words: This Thread Cutterz Zipper Pull is convenient, safe and efficient. Attach it to a lanyard, purse, backpack, keychain or any zipper and it will always be there when you need it. Its double-sided blade quickly and efficiently cuts from either side and is recessed to prevent accidental cuts. Use this unique tool to easily slice through thread, yarn and embroidery floss cleanly with no fray. Note the zipper pull's sleek, ergonomic design includes a non-slip finger grip for increased stability and control. It is durable, machine washable, and has no moveable parts to wear out. Enjoy this handy tool for years to come.
I can't wait to teach a bag class – the Clam Up bag would be perfect.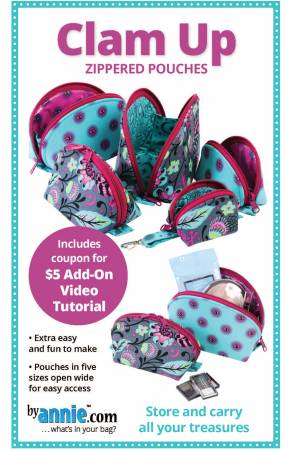 The students can choose their ideal size. Personally, I want a small one that I can take on a plane with needle and threads and my latest applique project! With this zipper pull, I don't need to worry about anyone confiscating my favorite scissors!