Stitch Happens is the perfect wall hanging for a sewing room. It features several quilt blocks – which make it the basis of a great class.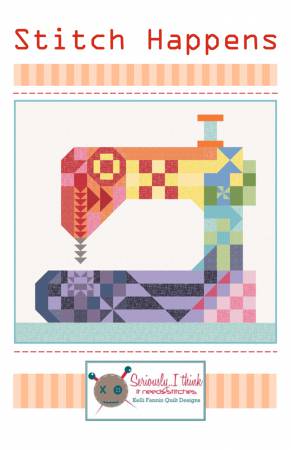 Now welcome the big sister! This larger version features even more block designs and is a throw size.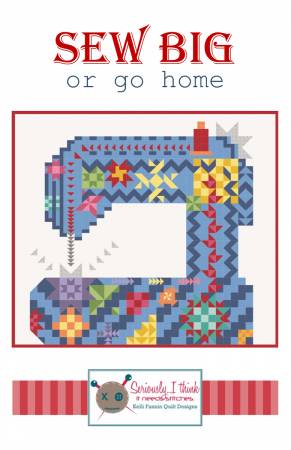 Both are in stock and ready for your next block of the month series!