These projects feature the Suzn Quilts templates to their full potential. Whether the project calls for Susan's Tiny Dresden Plate (SUZ216), the Mini Dresden Plate (SUZ186) or her new Tree Template Set (SUZ286), accuracy is guaranteed.
This cute little Halloween quilt is quick and easy with fusible web appliqué and tiny Dresden plates. The bat wings made from Dresdens added that awe factor for me. And the hat? Too cute!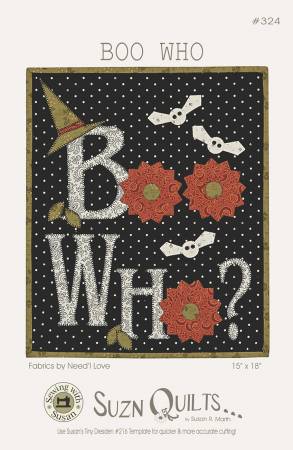 Decorate your Halloween table with candy corns, birds & a Tiny Dresden plate. Her plastic templates and fusible web appliqué makes it quick & easy. Use the Tiny Dresden Template and the new Tiny Tree Template Set to create the "O" and candy cane border.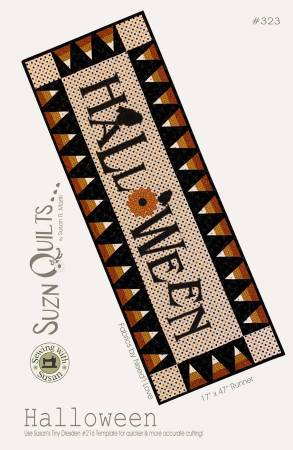 This adorable Halloween sampler makes a great 15 step Block-of-the-month or mystery club quilt! The original, pieced & appliquéd quilt measures 41 in x 47 in. The instruction steps are printed for easy monthly distribution.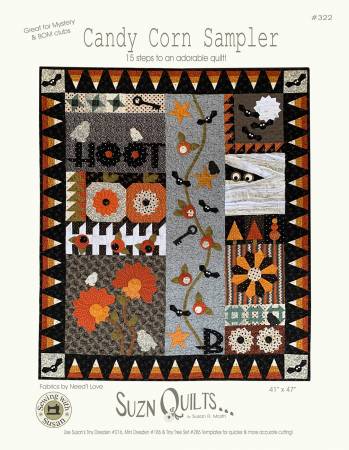 Decorate your home with the beautiful colors of fall. It's a quick, small project you can make in a day, but it can easily be made any size. Make another for a friend! Paper templates are included in pattern, but Susan's new Tiny Tree Template Set makes for quicker & more accurate cutting.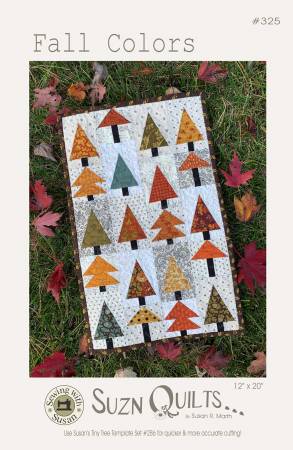 Another beautiful sampler quilt with Susan's little Dresden Plates! The pattern includes full-size templates and detailed instructions for Dresden plates and freezer paper appliqué, but you can choose fusible web appliqué as well.

Reminiscent of an antique red and green quilt, Plumfield Petals is created with Tiny Dresden plate petals.Once again the sample was made with a freezer paper applique technique but you can use fusible if you prefer.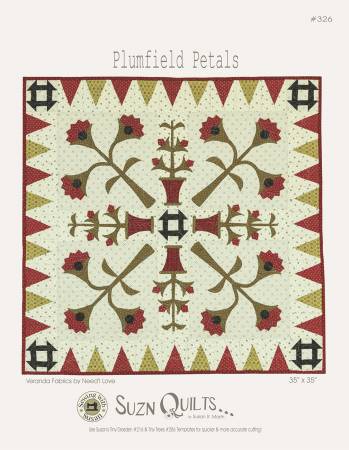 Another cute & clever 12-step little quilt perfect for a mystery or block-a-day, week or month. Each block's instructions are printed on individual sheets for easy distribution for shop club meetings.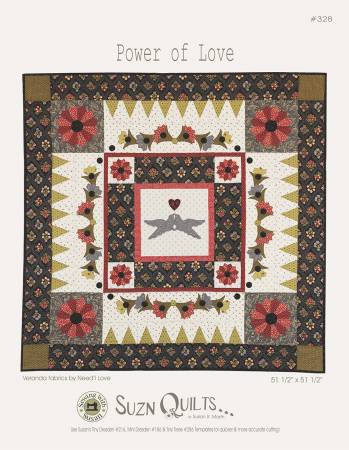 Veranda Chains features Tiny Dresden plates on each square in a square block. Fully machine sewn blocks including the appliqué make this a fun use of your favorite fabric collection of fat eighths or quarters.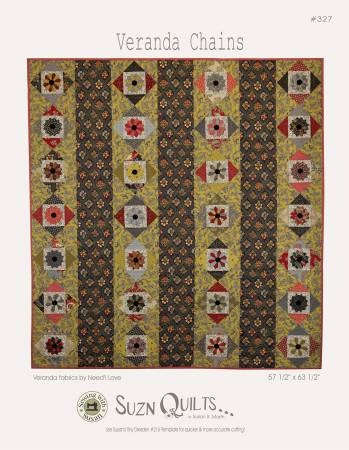 All of these patterns are due to arrive next month, so place your orders now. These are great take along projects for a day in the sun!