Sandy says these little birds have traveled a great distance to get back to their Spring home and they need a little rest. What better place to take a rest than on a fence among the flowers. The finished size is 23 X 67 inches. The project shown features her Hello Spring fabric line from Riley Blake Designs.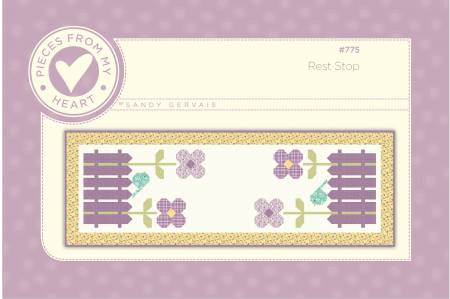 This table runner features 6 little peeps and is made using two 5″ Stackers. The finished size is15 x 42 inches.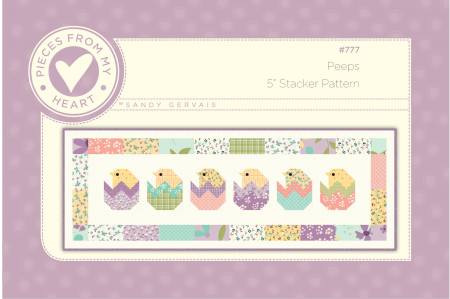 This block of the month offers six different pieced designs as well as pinwheels. Any of the blocks would look great in an individual table runner design or as a pillow for the porch swing.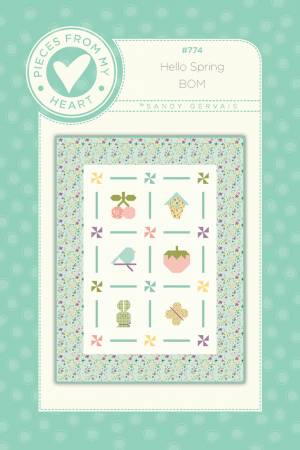 Sandy actually owns a wind farm so this pattern is the perfect reflection of her life. A Hello Spring fat quarter bundle will make the wind mills. Finished size: 99 X 99″ – a queen/king size.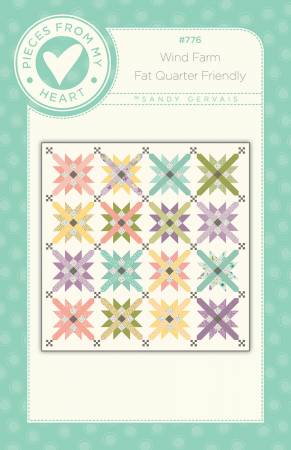 All of these patterns are due to arrive early next month so place your orders now.