The description provided By Annie says it all: This extra-sticky double-sided basting tape is excellent for sewing and crafting!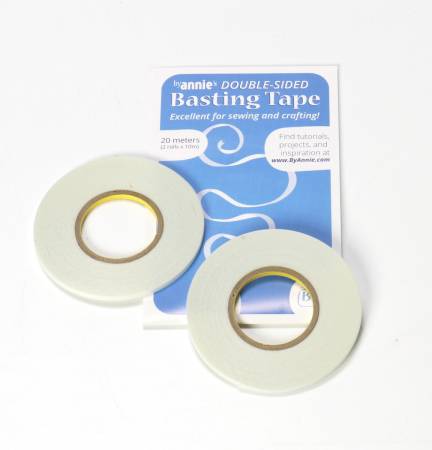 Features:
Works with fabric, paper, cork, vinyl, mesh, Soft and Stable, and more
Holds bulky/solid items that can't be pinned
Makes placing zippers, fold-over elastic, handles, and straps fast and easy
Simplifies attaching trims and appliques
Use to precisely position and hold items
Narrow width and low profile
Easy-to-peel backing
Size: 3mm width x 20m (2 rolls x 10m each) or approximately 1/8″ x 21.8 yards
This double sided basting tape is only 1/8″ wide so it will hole everything and anything in place. I have already ordered it for my granddaughters. They will love it for crafts but it may be used for a loose hem as well.
Look how easy it is to hold a zipper in place before sewing!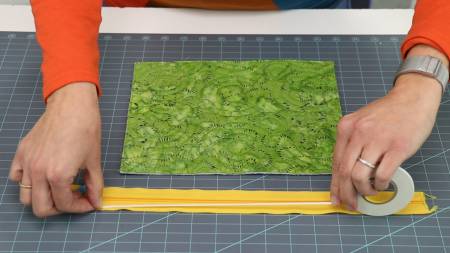 This is due to arrive early next month so place your orders now.