Reliable is releasing three new irons this summer. Choose the one that best fits your needs.
The Velocity Sensor Auto Control (260IR) is Reliable's flagship home iron model. The Velocity 260IR features a digital control panel that provides the user with eight different automatic ironing programs. From silk to denim, the 260IR intelligently sets the correct temperature and steam output to remove wrinkles and apply the perfect press. This was had an 8 minute auto shut off – which can be bypassed (my choice).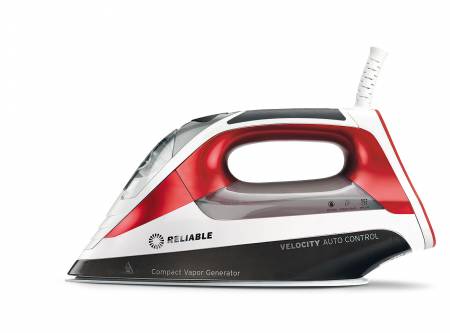 The all-new Velocity Sensor (230IR) utilizes the comfort of sensor steam technology with the effectiveness of the Velocity's patented dual heating element design. The 230IR features an "ECO" setting safe for all fabrics. The "Turbo" setting turns up the heat and delivers a copious amount of steam to tackle difficult fabrics. This iron has an 8-minute auto shut off.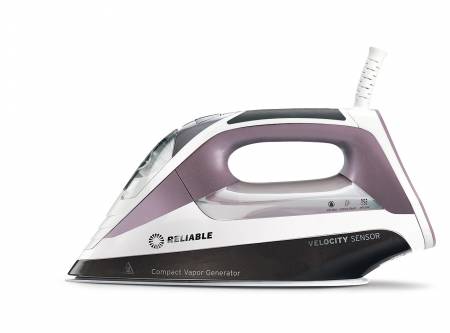 The Velocity One Temp 160IR provides the user with a safe and effective home ironing solution. With one set temperature, it's safe for all fabrics—even delicates like silk. The steam trigger provides on-demand steam when desired. Like all Velocity irons, there's no spitting or leaking! This iron has a 8 minute auto shut off.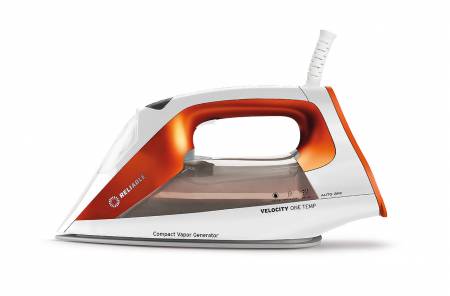 Every seam that is sewn needs to be ironed – so an iron should be quality – and Reliable fits the bill!