This mask pattern from Cut Loose Press™ #CLKAL013 includes three sizes: small for a child or petite adult; medium for most women; and large for most men and will even accommodate their beard.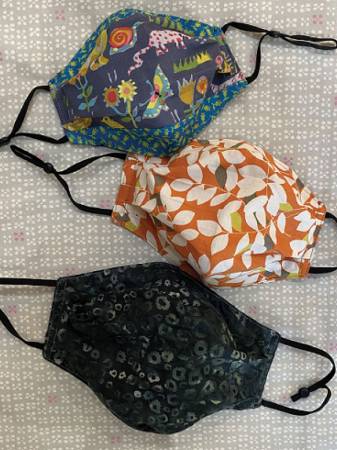 The angled nose and chin pieces are cut with the Creative Grids® Spider Web Quilt Ruler #CGRKA6 to ensure a form fit. And wait until you see how she sews the pleat – pure genius! Pattern includes instructions on how to add an additional filter and a mask bar. Be sure to visit the Checker YouTube channel and watch the video before you start.
Many of you already have the Creative Grids® Spiderweb Quilt Ruler since Karla Alexander used it in the Cut Loose Press™ Crazy Christmas Tree, Crazy Hearts, and Coffee Break patterns.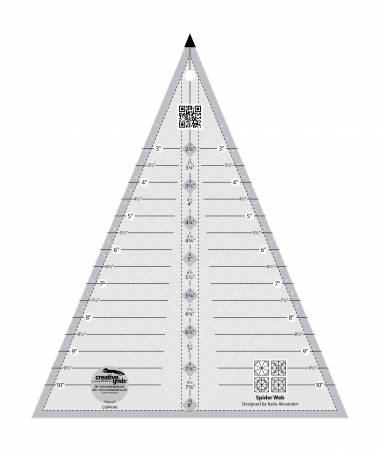 Add an optional mask bar from The Gypsy Quilter.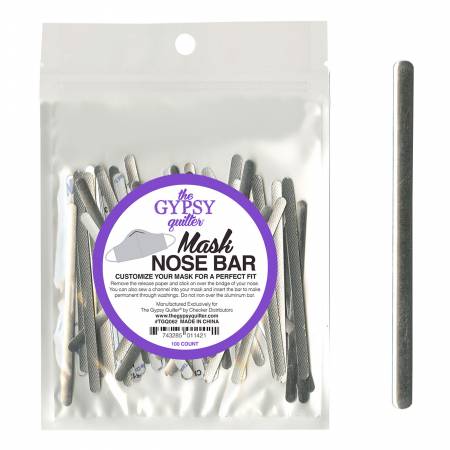 And, the adjustable elastics also from The Gypsy Quilter come in a variety of colors – and ensure a perfect fit.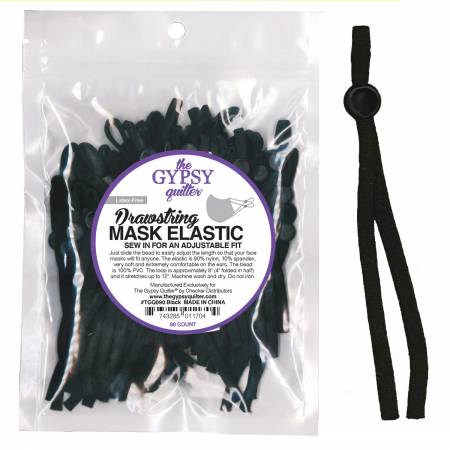 Let's face it – pun intended – masks are going to be a part of life for a long time so find the best fit for your family and friends!