I love the whole concept for this book by Linda Collins and Leah Zieber.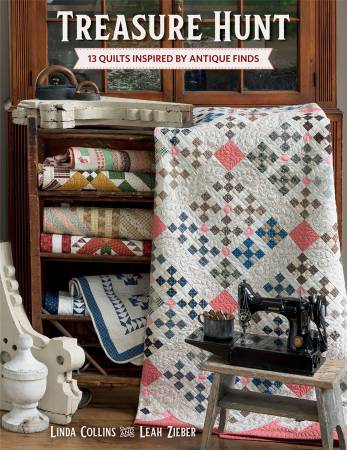 The book description had me hooked: Follow this team of antique-quilt mavens as they share their search for quilts from the past. With decades of vintage-textiles knowledge between them, quilters will discover secrets about where to look for antique quilts, which quilts to snap up quickly (and which to walk away from), how to care for vintage quilts, and more. Next, pore over thirteen favorite antique quilts from the authors' personal collections and find patterns for remaking true reproductions of them all. Delight in the fun photos of this duo's treasure hunting in action–quilters everywhere will be inspired to join the hunt.
I can't wait to make the double nine patch quilt on the cover!