I love this pattern By Patch Abilites, Inc. for so many reasons besides the fact that it is absolutely darling!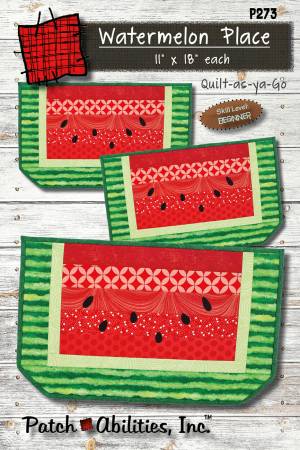 It is a Quilt-As-Ya-Go project so you can actually finish it in a class. Don't you love instant gratification? And your customers will love that they leave the class with it totally done.
I am showing this to you now because you may be able to repurpose some of those reds and greens from your Christmas fabrics. (Pretend there isn't snow on the ground.)
You need five different reds and a green stripe so it would be easy to kit.
And, it is a great beginner class. It would be a great opportunity to teach them about battings, fusible battings, and binding. Who could ask for anything more?
Patch Abilities is now offering many of their favorite patterns in a machine embroidery format and a version that includes the embellishments. Check out our website to see the options available.
This pattern is due to arrive next month so place your orders now.