MagnaFingers is a magnetic pick-up tool for pins and needles that easily releases items so you don't hurt your fingers!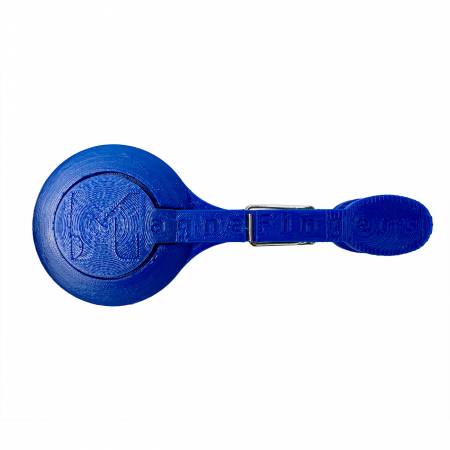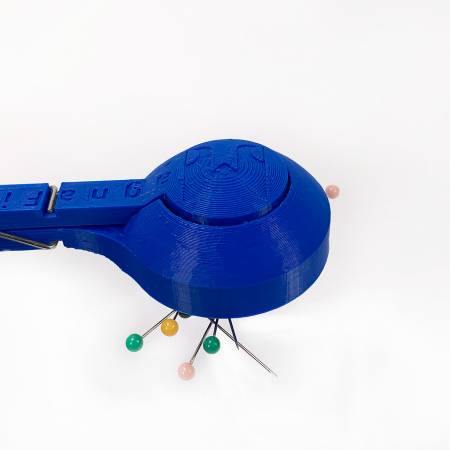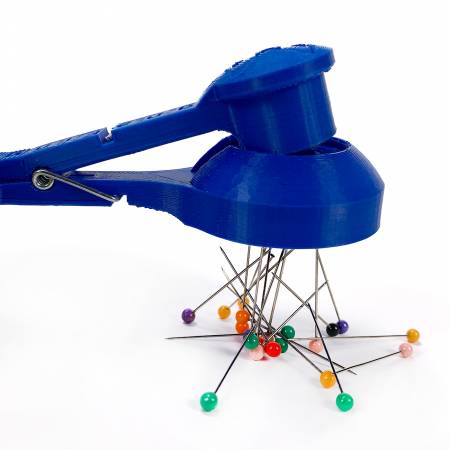 This powerful ceramic magnet will pick up over 100 pins – even in carpet. The simple "two-finger" release works like a clothespin.
This tool was designed by 13-year-old Owen Cowan who spilled fish hooks on his carpet. What a great idea! They are available in three different colorways.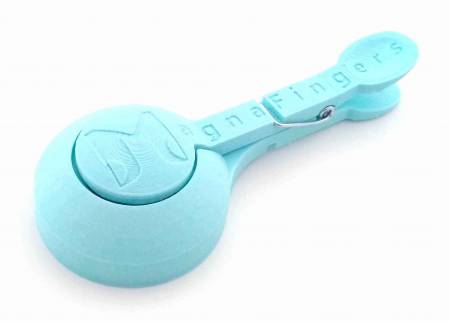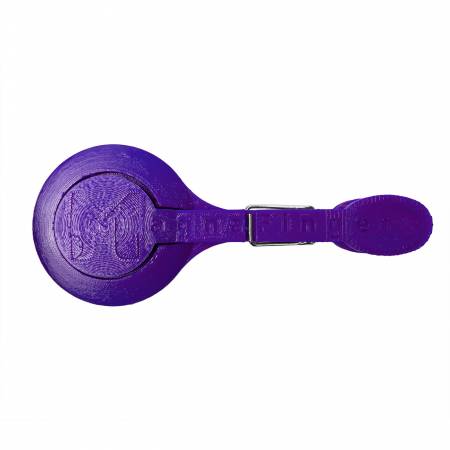 These are arriving the end of this month so order them now.