Everything by Kimberbell Designs just makes me smile! She double-downs on that awe factor every single time! And, her newest quilt – due to arrive in March – is no exception!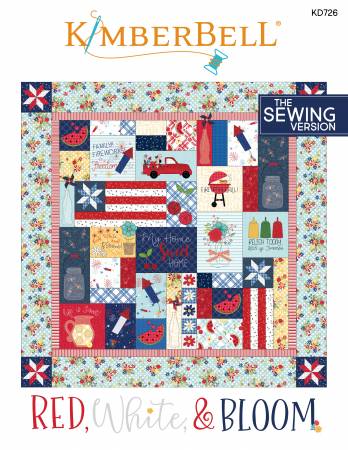 This quilt is available in fabric kit from Maywood Studio as well.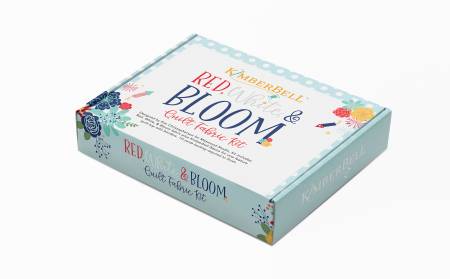 Join the Main Street Celebration! Kimberbell's beautiful Bench Pillow Pattern pulls out all the stops, with colorful Fairy Light fireworks bursting in the night sky. Downtown is all dressed up for the patriotic party, with banners, bunting, and even a miniature Red, White, & Bloom quilt! From pickups and gas pumps to windmills and more, Main Street Celebration is inspiring decor for every hometown heart. It is the perfect companion to the quilt.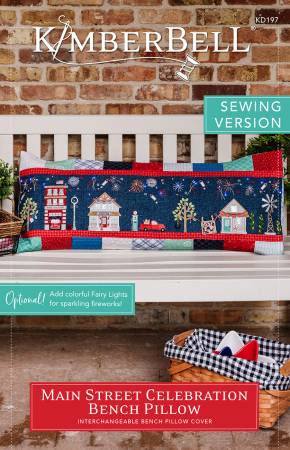 It is available in a fabric kit from Maywood Studio as well.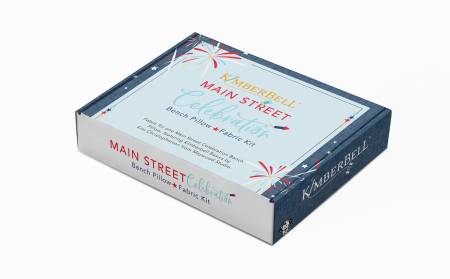 The fabric line from Maywood Studio, Red, White & Bloom by Kimberbell Designs Collection is simply charming!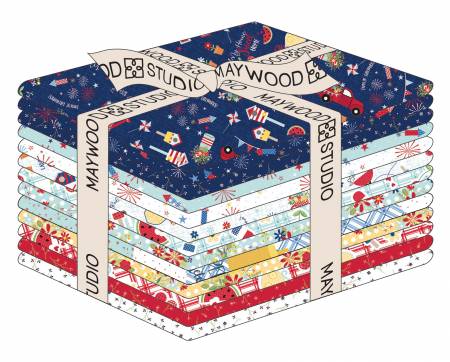 Embellishments kits for the quilt will also be available. We have the item listed on the website – but don't have a description yet! Order everything you need now!