Don't you love the name??? This new fabric line by Jill Finley for Riley Blake is stunning and so are the quilts inspired by it!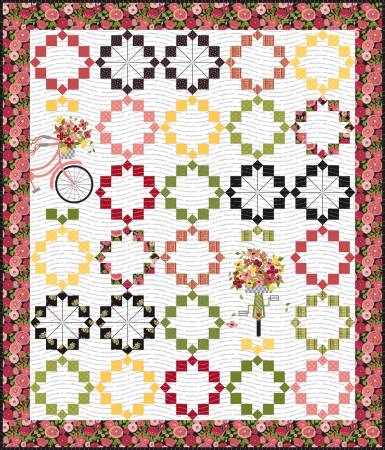 The front and side view of the bike are cut from panels – available in black or white: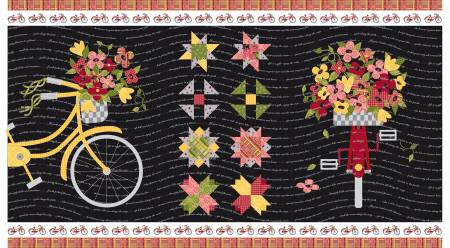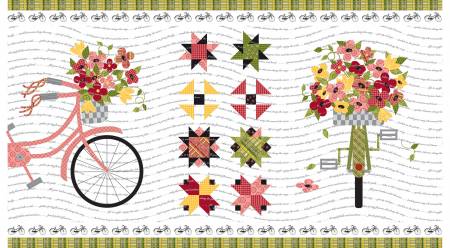 Finished Size: 63in x 75in Graphic black and white are mixed with pops of color in this charming lap quilt. The piecing is simple – just 16 identical blocks embellished with a whole variety of blooms. You can add soft or bright colors – whatever works for you! This will be a favorite of everyone who gathers in your family room.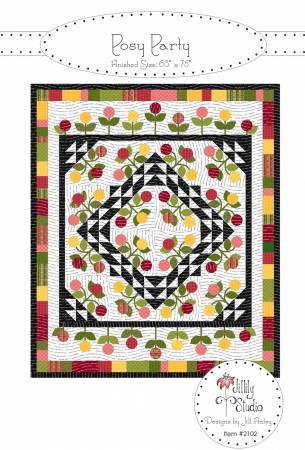 Finished Size: 18in x 25in x 8in This large tote bag is perfect for loading with all of your projects for a sew day or quilt retreat. It's big enough to fit your large rulers plus plenty of extra stuff. The bag is made using a panel so there's no extra steps (including pockets and bicycle print). Each section is quilted individually to give it rigidity and stability. The front and back each have two pockets plus 2 pockets on the side. The interior has two large pockets and one zipper pocket. Webbing straps go all the way around the bag for added strength and are decorated with detail prints from the panel.
Visit our website to see the complete line of fabric.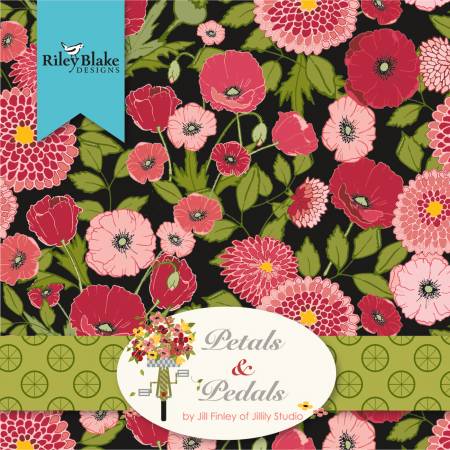 The patterns and fabric are due to arrive in August so place your orders now! This level of cuteness won't last long.