I was lucky enough to audit the first class that Krista taught for this pattern after it was hot off the presses. In her words, snowflakes with six sides are the obvious perfect choice for a pattern showcasing her Creative Grids® 60 Degree Diamond Mini Ruler. But the way she cuts the shapes for the snowflakes is pure genius!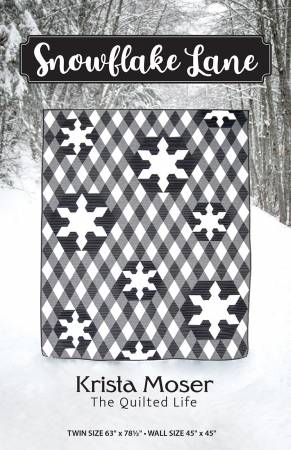 Simple and classic, the Snowflake Lane quilt comes in two layouts: lap/twin or wall size. You'll be pleased how simply these snowflakes go together and surrounded by the pieced buffalo check background, it makes a dynamic statement. Make it in the classic black and white lodge look, or change it up with icicle blues. The pattern includes cutting, piecing, and pressing instructions designed for the best possible outcome. You'll gain confidence piecing angles without the daunting task of a difficult project. Finished sizes: Twin 63in x 78.5in & Wall Size 45in x 45in.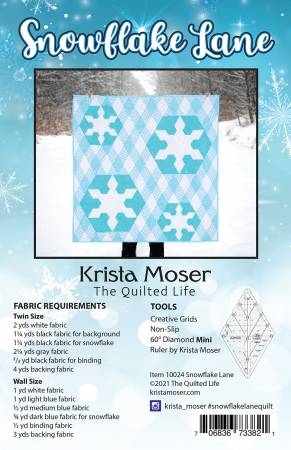 If you made her Buffalo Lodge Tree Skirt last year, this is the perfect companion!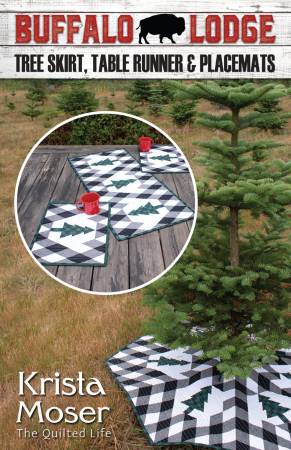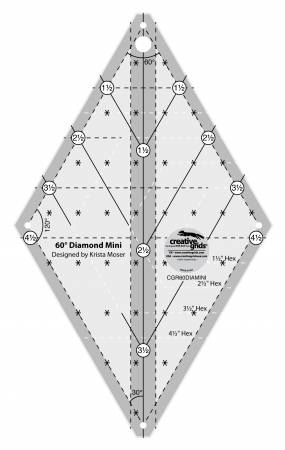 This pattern is easy to kit since it only has three fabrics. The original was pieced with Kona white and black, and an Essex gray – all by Robert Kauffman.
This pattern is due to arrive next month so place your orders now.