Jacqueline designed a whole set of table runners for this year's collection: One for each season. The Spring pattern describes the instructions for one table runner. But there are also four other color ways to make: Summer, Autumn, Winter and a very nice pastel one: Summer Lemonade.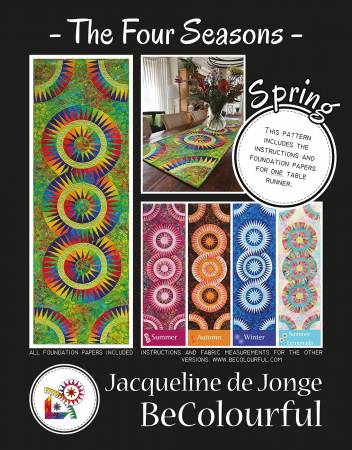 What sparkling colors shine in this beautiful flower quilt. This design takes you outside, to Summer, to your garden. You might even get a vacation feeling when you look at this gorgeous quilt. We do get very happy when we look at this quilt and we hope it evokes the same feeling in you. Beautiful Day is made in the 24 colors of the BeColourful Collection of Anthology: BC01Q-X – BC24Q-X.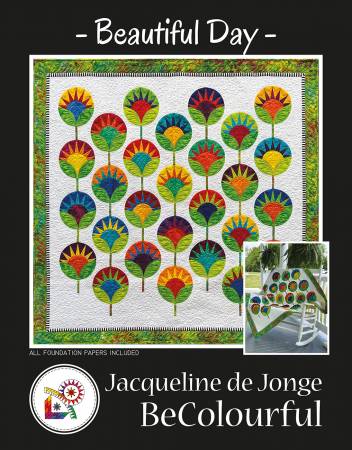 Fantasia is an explosion of colors. The fresh and bright colors are the true BeColourful colors: sparkling and vibrant and made from the collections designed for Anthology fabrics. This design features 16 stars, the gorgeous in between "diamonds" and the spiked border, an absolutely breathtaking show stopper.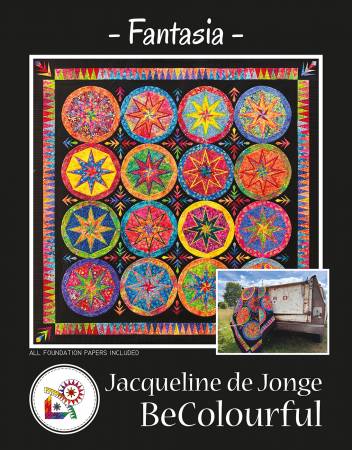 Evendale showcases intriguing stars, the applique circles in the center, the flying geese points, and what about the odd shape around the center star, the large spiked circle and the gorgeous arches?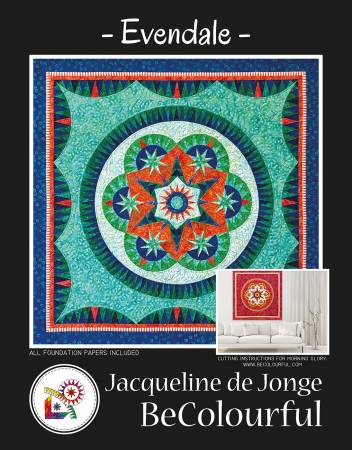 These patterns are due to arrive the beginning of January so place your orders now.