Kaffe Fassett uses the colorful Venetian island of Burano to form the backdrop of another stunning collection of new quilt designs from the Kaffe Fassett Studio.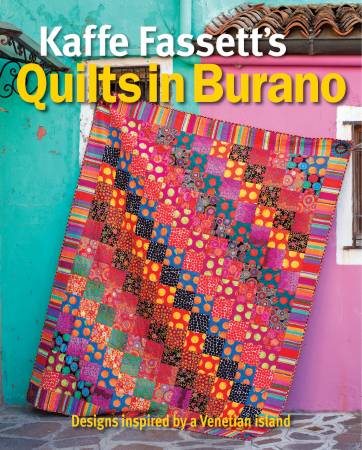 In his words: In this 22nd installment of Kaffe Fassett's ever-popular series of patchwork and quilting books, the quilts have been photographed on location in Burano, a tiny island in Italy's Venetian archipelago, famous for its lace making but also for its brilliantly painted houses in a myriad jewel colors.
The colorful house walls, sometimes distressed and occasionally decorated with murals, form the backdrop, along with the canals, bridges, and boats of this special Venetian island, to another wonderful selection of Kaffe's new quilt designs.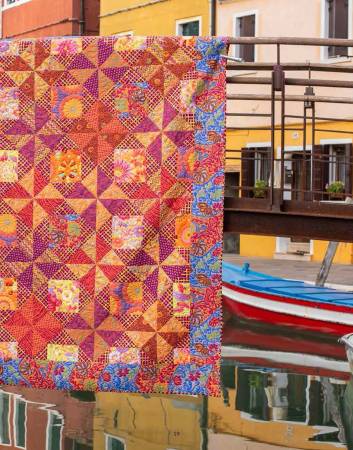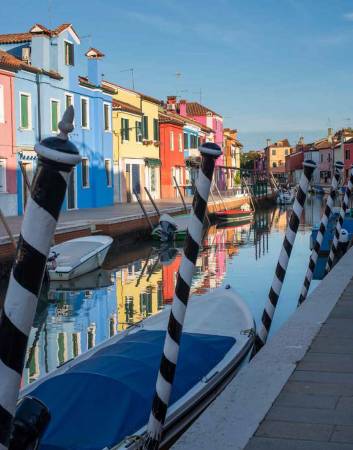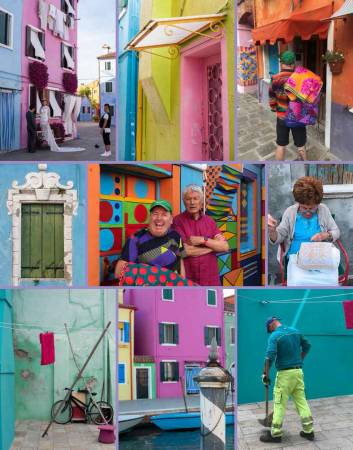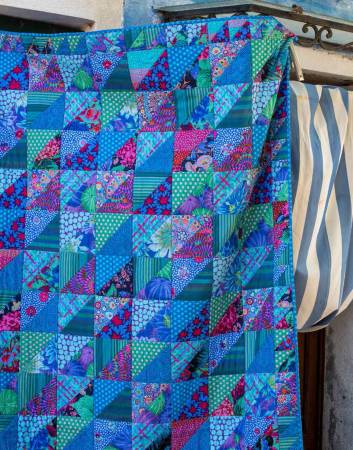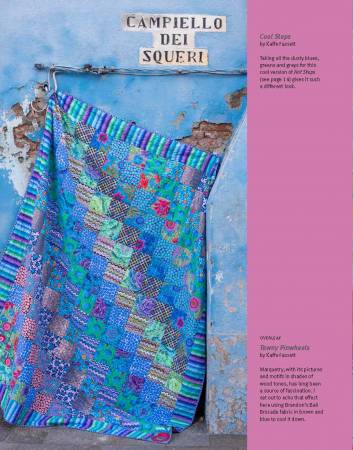 The collection of 19 quilts features both new fabric designs from the Kaffe Collective and some of his Classics. Let's face it – you already can name a list of customers who want this book and love to "travel" with Kaffe!