We just got the info on Jo Morton's new book this week. It isn't due to arrive until the beginning of June but order it now so you don't forget!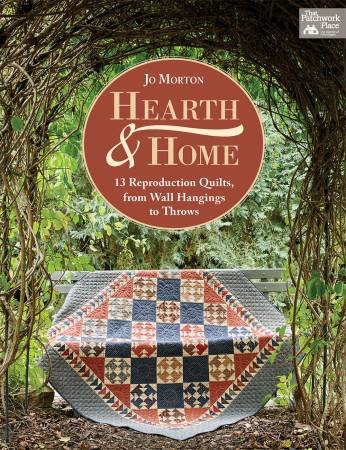 If the cover is any indication, you will love it! This is what the publishers say:
Elegant, timeless, traditional, and beautiful–that's the magic Jo Morton brings to the quilts she creates. This latest collection of patterns captures Jo working in a larger scale, with quilts for displaying, draping, and cuddling too. Find fresh twists on quilt-block favorites, from Wild Goose Chase and Kansas Troubles to the humble Nine Patch. Packed with smart tips for choosing fabrics, piecing by hand, pressing for success, sewing triangles, and much more, quilters will love visiting Jo's captivating world, where vintage is always in style.
I can't wait to see what's inside!