What is a zipper jig? It acts as a third hand when adding a pull, or changing a pull, on zipper tape or an existing zipper.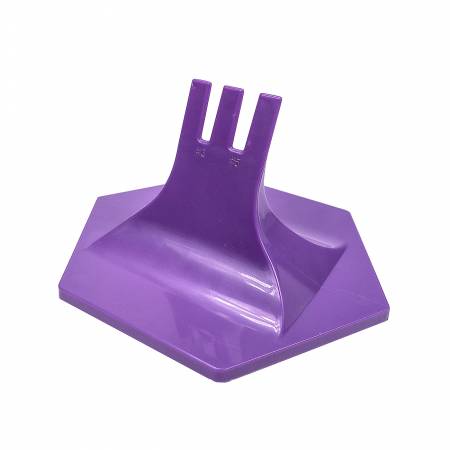 Use The Zipper Jig from The Gypsy Quilter® to easily add a custom zipper pull onto zipper tape. The Zipper Jig will accommodate size 3, 4.5 and 5 zipper pulls and tape. Available in Bohemian Blue and Gypsy Purple.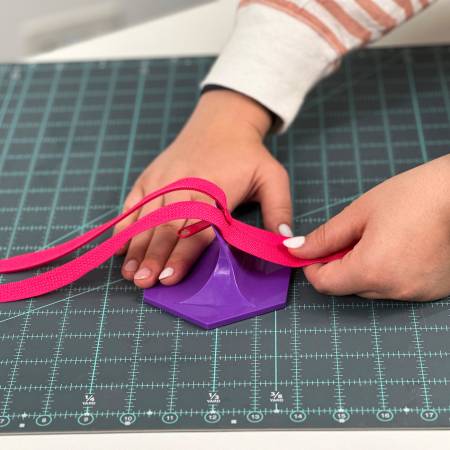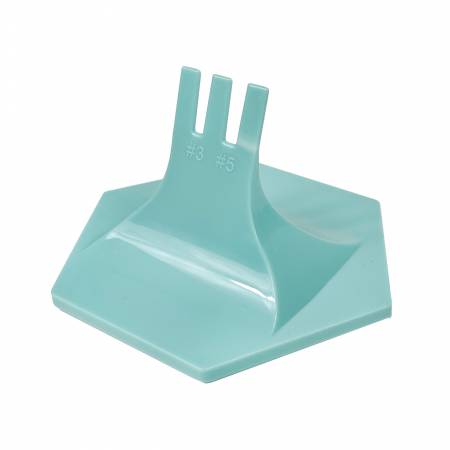 If you are like me, and didn't know the what those numbers mean, they are the width in mm of the teeth in the zipper. The traditional zippers that we grew up with are usually 3. Zippers that are 4.5 and 5 have become increasing popular, especially in bag making.
Zippers have become a fashion statement. Most companies, including Atkinson Designs, By Annie, and Sassafras Lane (just to name a few), offer zipper pulls in assorted colors that can be switched out to add that awe factor.
These zipper jigs are also the perfect companion to zippers by the roll and makes a great demo! Both colors are in stock and available now.