To see how gorgeous – and easy – this quilt is, view the video tutorial before you do anything else!
In Krista's words: The Wreath Quilt Sampler (#TQL10023) is a fun, fresh addition to your holiday decor. It's composed of six different blocks or concepts, each one teaching a new technique using the Creative Grids® 60-Degree Diamond Mini Ruler. The shapes are simple, and the construction is a breeze, building your quilt block by block with no Y seams! Work from your stash or collect a variety of reds and greens and enjoy the process of shade and color placement to get the complete effect. Finished size: 55″ x 55″.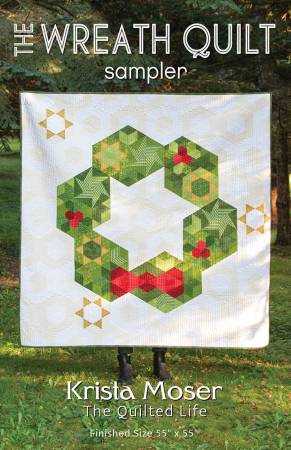 All of the units are created with the Creative Grids® 60 Degree Diamond Mini (#CGR60DIAMINI). The quilt can be made with the Creative Grids® 60 Degree Diamond (#CGR60DIA) as well – but since the pieces are smaller, it is much easier to manipulate the mini!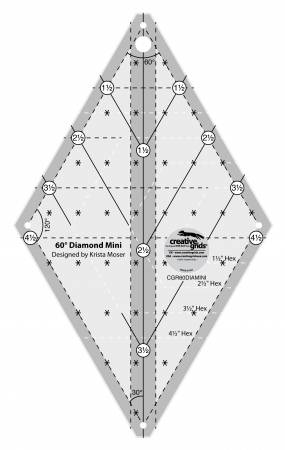 Krista does such great support for everything and her latest addition is no exception! She has created cutting charts for the diamond rulers. These charts show how many triangles or diamonds can be cut from each width of fabric strip. And while you are there, stay awhile and check out her other videos. You will be glad you did!