Lisa Amundson of Around the Bobbin has created a designer oven mitt that makes a great class! All you need is two fat quarters, some cotton batting and the pattern – which includes the transparent food grade silicone overlay.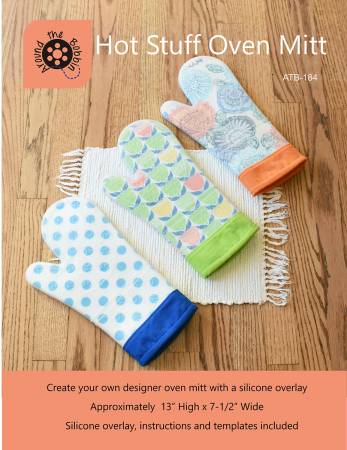 The silicone is designed to withstand temperatures of up to 450 degrees!
Here are a few tips that Lisa shared with us:
It is easy to sew through the silicone – just use a Schmetz Microtex needle 14/90. Since the silicone is sandwiched between two layers of fabric, stitching is a breeze!
When sewing the cuff, the silicone fits over most free arms.  For those of us who don't have a free arm, it is easiest to turn the oven mitt inside out to do the top-stitching along the cuff.
But who can stop at just one? Refills of the silicone are available: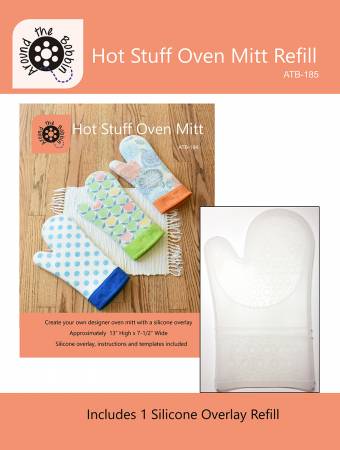 This pattern has been so popular that Lisa is planning some new releases for Fall Market so teach your customers how to work with the silicone now! I, for one, can't wait to see what she has in store!