The perfect gift for Valentine's Day, Easter or Mother's Day!
White, embossed stripes add chic texture against the white cover, accented by shiny gold lettering and double spiral binding. The dot grid pages are ideal for journaling, sketching, to-do lists, and more! Kimberbell's Experience the Joy Bullet Journal #KDMR123 is the classy way to track your day, your dreams, and your inspiration.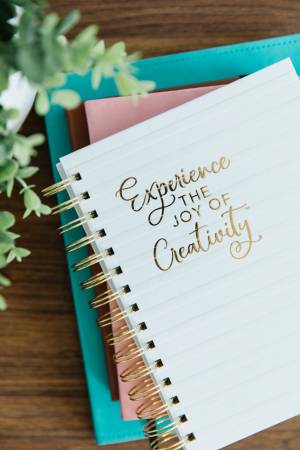 I ordered one – and as soon as it arrived, ordered more! The quality is THAT good and the price is right. It is one of those gifts that are great to have on hand for every occasion!