Whether you are on a longarm or domestic machine, quilting is all about muscle memory! This new fabric panel by RGA Designs has printed quilting designs so you can practice the motions – with guidance – until you are ready to step out on your own!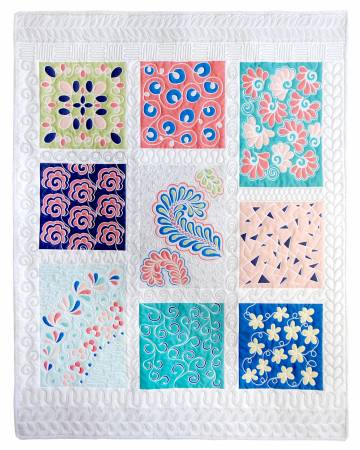 The Skillbuilder Filler Finesse Fabric Panel measures 36″ x 45″ so 15 panels come on a bolt. These 100% Cotton Printed panels feature 27 colorful designs for free motion quilting (FMQ) practice. Hooks, lines, swirls, arcs, s-curves, loops, and feathers are included in a variety of patterns. Subtle directional arrows – printed right on the fabric – will have you quilting like a pro in no time.
This newest panel is the perfect companion to the two other Skillbuilder panels available through RGA Designs: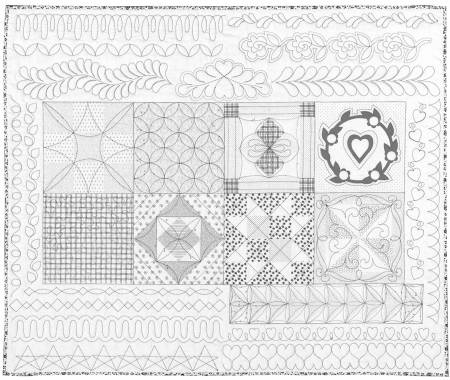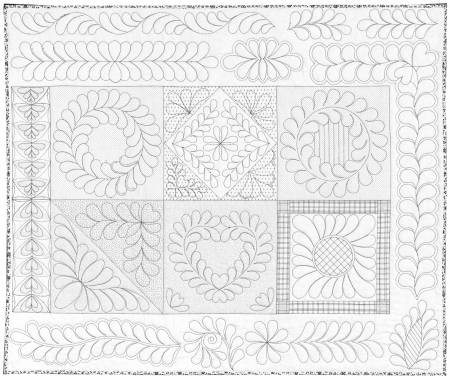 January is the month when everyone resolves to finish their UFO's so why not offer a class. This would be a great zoom class! All of the participants could order the book and panel. Then they could quilt along at home where they have plenty of room while you share helpful tips and tricks with them.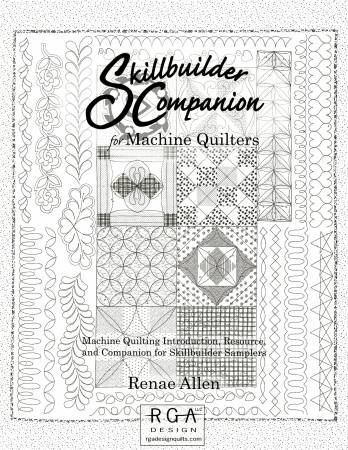 Why not offer different battings as well? Who wouldn't love to try different battings and see which ones are truly their favorites? Most of these are in stock – the new panel is due to arrive this month.