These new patterns by Erin Underwood Quilts are a great way to showcase those fabrics or panels that are just too pretty to cut up! You bought the fabric because you loved it, so why not showcase it in one of these quilts?
Shadow Play is a generous throw at 69″ x 68″. Highlight your favorite fabrics or fussy cut panels to create themed vignettes in this stunning quilt.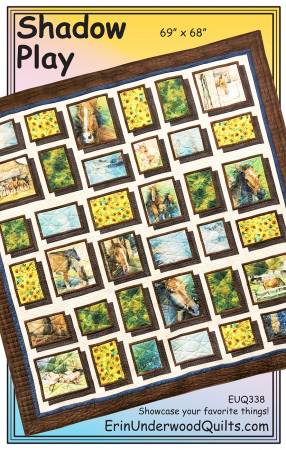 Showcase is another option and goes together very quickly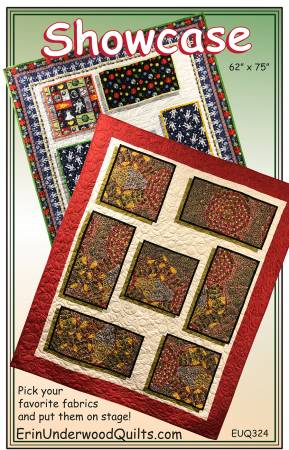 Or Stupendous Strips may be a better option – a great way to accent those border prints. This pattern includes instructions for a baby size as well.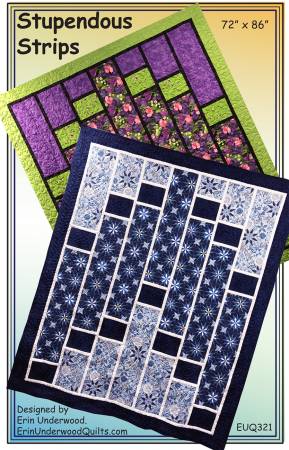 Pompous Panels is a generous 73 inches square. It is the perfect for those panels that need a little bling! Or highlight your favorite applique blocks or fun fabric! A little paper-piecing for the Mariner's Compass accentuates the circle of blocks nicely.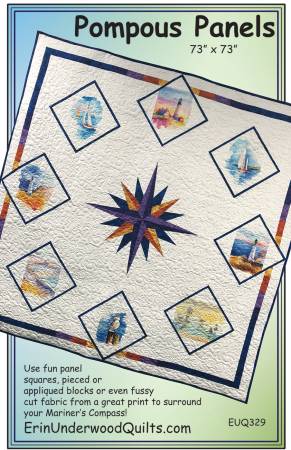 Want the perfect wall hanging to accent the Mariner's Compass aspect of the quilt? GPS is just the ticket, measuring 39″ square.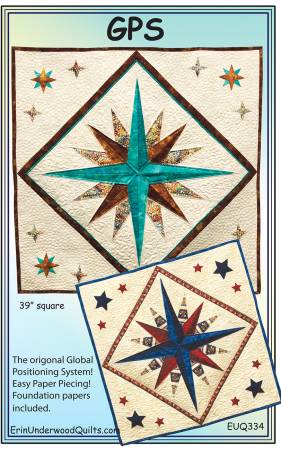 Diamond Peacock quilt uses the Creative Grids 15-degree Triangle Ruler (CGREU1) in combination with paper piecing to create the stunning diamond spray of a peacocks tail.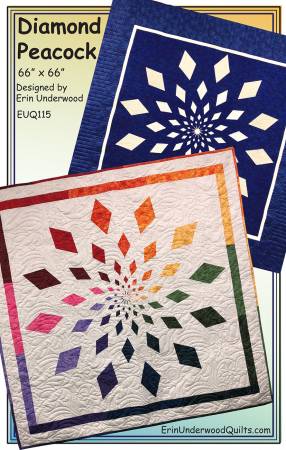 Show off your love of the majestic Bald Eagle with this stunning wall hanging! Machine applique and a little paper piecing bring this bird to life!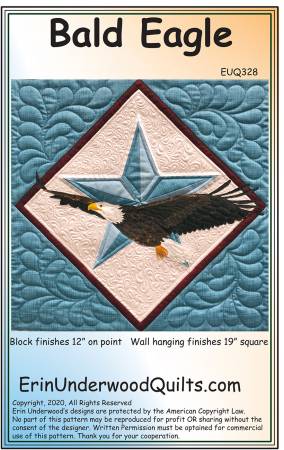 All of these patterns are due to arrive next month, so place your orders now.