Mimi Hollenbaugh of Bound to be Quilting has created stunning quilts that can be created in a day because panels are the star of the show! She surrounds them with quilt blocks that accentuate the theme.
Nautilus Blocks (waves) surround this panel from the Welcome to the Beach collection from Timeless Treasures and finishes at 55″ x 71″. Both pattern and panel are due to arrive in January.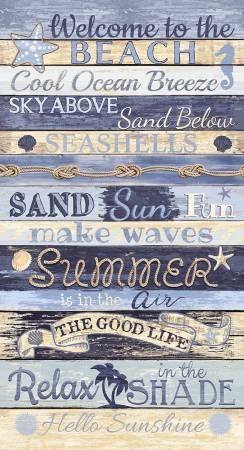 Butterfly blocks surround this Forest Magic panel from Timeless Treasures – both due to arrive in January/February.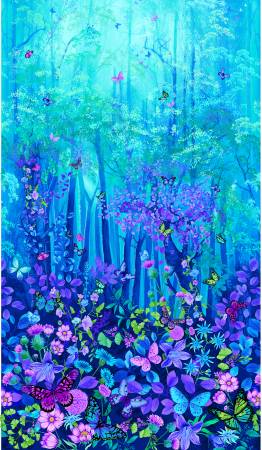 This sample is made with the I Love My Dog collection from Timeless Treasures. It is expected to arrive in January/February.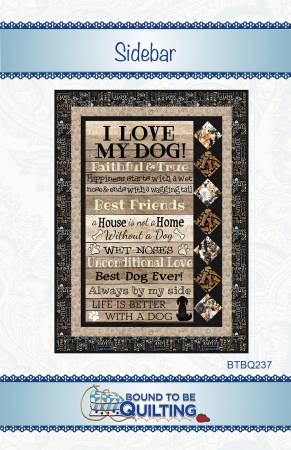 Why not make a socially distanced face mask quilt! The arrows remind you to stay 6 feet away. The "I'm Actually Smiling" by Timeless Treasures and "Masquerade" by Dear Stella mask panels can be used to create a memory quilt with autographs, messages, used masks, t-shirt logos, or whatever other options you can come up with in place of the 5″ x 8″ mask panels. Pattern includes instructions to make 52″ x 73″ lap quilt and options for all of the arrows to be the same color, or each row having a different color.