I have seen the actual bag – and couldn't believe how big it is. It literally will hold a queen size quilt AFTER quilting! It is a great weekender bag, a retreat bag, a beach bag (with enough room for towels, sunscreen, and books for the entire family) or anything you want!
The pattern comes with structural stays so the top pops open – and stays open until you want to close it!
The sides of the bag are stabilized with In-R-Form so it will maintain its shape. It uses a 30″ zipper By Annie which comes in a multitude of colors and has two zipper pulls.
Carol uses a placemat to stabilize the base – which is 12″ x 18″.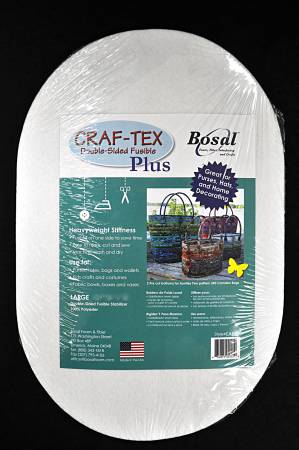 Start with quilted fabric or quilt your own – which is another great class. This was quilted in straight lines – a great use for the Creative Grids Slim quilting tool designed by Angela Walters.
I talked to several people who have made the bag and many said that it went together so easy that they were making more! Now that is a testament to a great bag!