Robin Kingsley of Bird Brain Designs has the most whimsical personality that shines through everything she creates. Her latest pattern: A friendly little Gnome dressed in Red standing in front of his front door to Welcome ALL who enter any time of the year!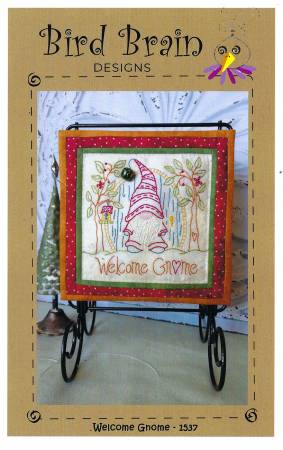 And Gnomes in Love for Valentine's Day or just because Gnomes are sew sweet.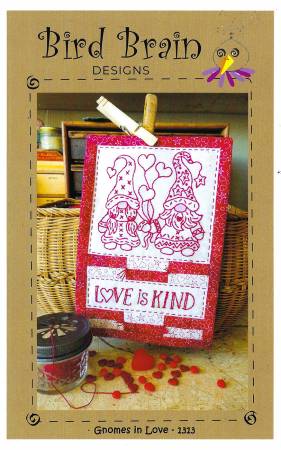 Delicate flowers stitched in Heart shapes make these designs perfect for "Everyday Valentines"! RedWork flowers plus the embroidered mottos are a wonderful gift handmade with love. Enjoy the creating and the giving!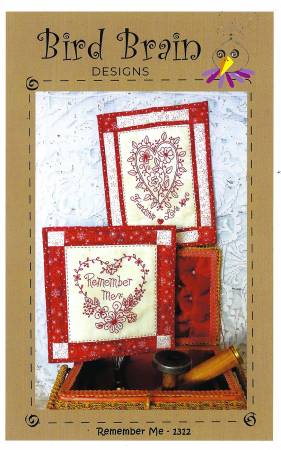 These three patterns are available in machine embroidery versions as well.
Applique Holly Leaves in 2 shades of Olive wool with rich red Berries placed around a slim Gold Oval on your Pin Cushion. What a beautiful gift for the sewer in your life! It might even be for you….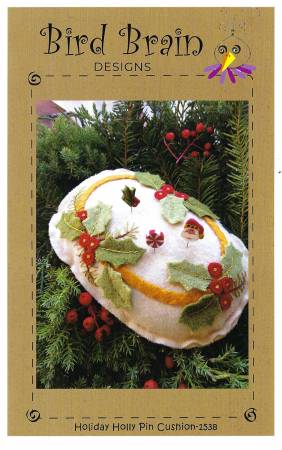 All of these patterns are due to arrive this month so order now.