Shabby Fabrics has introduced a series of scalloped table toppers that are sure to make you smile. Sweet sentiments, expressed in embroidery, are outlined with overlapping scallops. Each pattern includes iron-on diagram.
Embroidery reads: "We are thankful for the food before us, the home around us, the people beside us, and the love between us." Pattern includes iron-on diagram.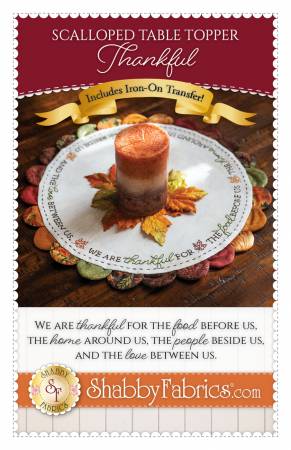 "Silent night, holy night, all is calm, all is bright. Round yon virgin, mother and child, holy infant so tender and mild, sleep in heavenly peace."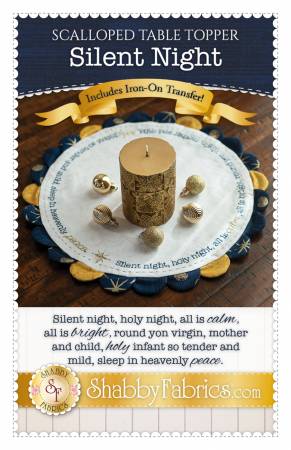 "Having somewhere to go is home. Having someone to love is family. Having both is a blessing."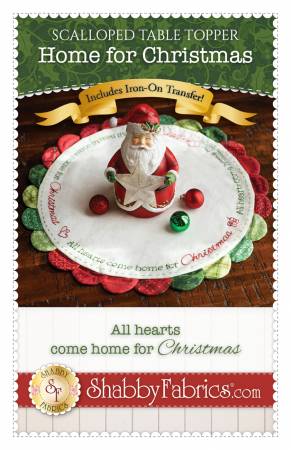 "I pledge allegiance to the flag of the United States of America." and is repeated.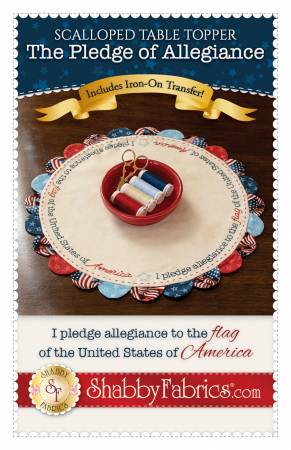 This template set enables you to cut scallops quickly, and keeps your seams accurate around the curves as you sew scallops for Scalloped Table Toppers. Includes two templates: CUT and TRACE.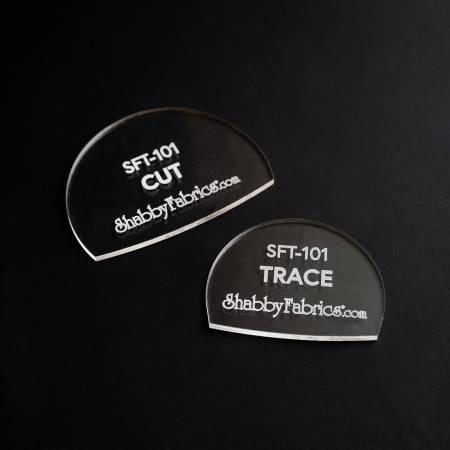 Everything is due to arrive this month so place your orders now. Summer is the perfect time for handwork!